Microsoft Introduces Minecraft Community Marketplace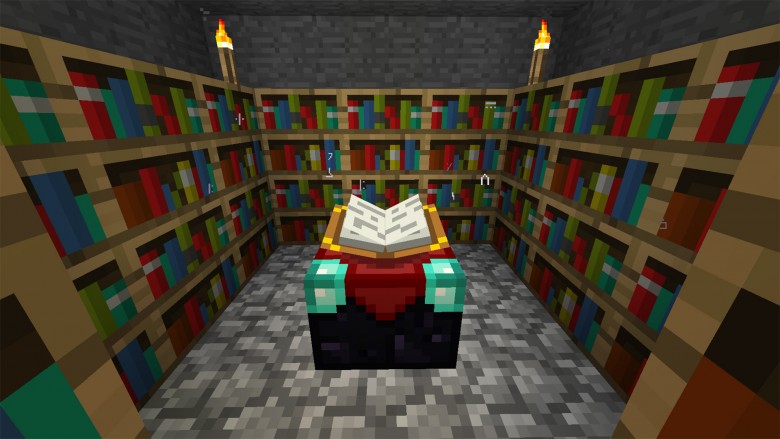 Soon, Minecraft players will be able to sell their creations for real-life money.
As part of the impending Discovery Update, Microsoft will bring a Minecraft Marketplace to Windows 10 and mobile editions of the ultra-popular sandbox game, where select members of the Minecraft community will be able to trade custom skins, textures, and worlds with other users with a new premium currency.
Advertisement
Items on the Minecraft Marketplace will be purchased via Minecraft Coins: 300 coins will cost $1.99, 840 will cost $4.99, and 1,720 will set you back $9.99. Microsoft and Mojang didn't officially say how much individual Minecraft objects will sell for, but screenshots indicate that custom worlds will cost 960 coins, texture packs will cost 480 coins, and skins will go for 320. Currently, items will be tied to the device on which the purchase takes place, although Microsoft says that it's looking into ways to fix that in the future.
In addition, Microsoft plans to split all of the money generated by the Minecraft Marketplace with the content creators. Reportedly, revenue will be split with the bulk of the cash going to the creators.
Advertisement
But don't think you're going to get rich hawking quickly made Minecraft add-ons. The Minecraft Marketplace will be heavily curated, and only pre-approved sellers will be able to participate in the exchange. At launch, Microsoft said nine merchants (including big names like Blockworks and Qwertyuiop The Pie) will have spots on the Minecraft Marketplace. About two to five merchants will be added each month.
All of the content will be filtered by Microsoft representatives, too. In terms of what is and isn't allowed, Minecraft Realms executive producer John Thornton said, "We're not necessarily critiquing the art style or choice of gameplay. That's up to the creator. But what we will do is make sure it fits with our brand and within the marketplace itself."
Of course, none of this will affect the standard Java version of Minecraft, which will continue to support mods and other community-made add-ons free of charge. That's good news. Given that we're never going to see Minecraft 2, mods are important for keeping the game fresh and exciting, and after years of freely shared content it'd be a shame to see the future of Minecraft locked behind a paywall.