Go Easter Egg Hunting With Pokemon Go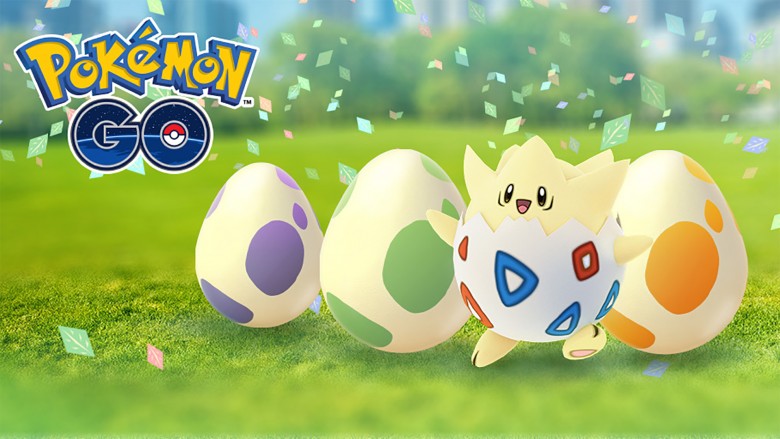 Once again, Pokémon Go is getting into the holiday spirit. The augmented reality game's next event, the "Pokémon Go Eggstravaganza," starts today (April 13) and runs through April 20.
During that time, a larger variety of Pokémon will hatch from "2 km Eggs" (i.e. eggs that hatch after you put them in an incubator and walk for two real-life kilometers). In addition, players will receive additional candy for every egg that hatches, which can be used to help their Pokémon evolve into more powerful creatures.
In addition, during the Eggstravaganza, the number of experience points awarded to players will be doubled, which, when combined with a Lucky Egg item, can result in up to four times as much XP as normal. Niantic Labs makes a point of mentioning this before noting that Lucky Eggs will be half-off in the Pokémon Go store during the event. Normally, Lucky Eggs cost 80 Pokécoins for a single egg, 500 Pokécoins for eight, and 1,250 Pokécoins for 25. A bundle of 1,200 Pokécoins costs $9.99.
For a little bit more information (and a handful of truly groan-worthy egg puns), check out Niantic Labs' official announcement. Also, if you're spending the holiday weekend gorging yourself alongside friends and family and don't have the time or energy for a Pokémon Go-fueled stroll, remember that egg-hatching is one of the easiest ways to cheat in the popular mobile game—as long as you're willing to get a little creative.