Project Scorpio Will Be Unveiled At E3 2017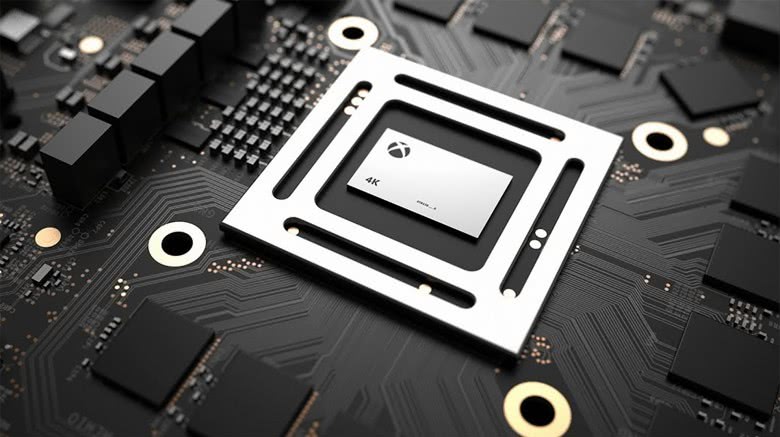 We can practically hear the gaming world collectively cheering.
Details surrounding the latest Xbox console endeavor, Project Scorpio, have been quite hush-hush over the past few months. But on April 13, Xbox head honcho Phil Spencer cleared the air and confirmed that Project Scorpio will make its debut at E3 2017. The unveiling will take place during Microsoft's press conference on Sunday, June 11.
In an announcement post on the Xbox website, Spencer broke the news in plain terms: "We're excited to unveil Project Scorpio and the amazing game experiences it powers at E3 this June." The Scorpio is reportedly "the most powerful place to create and play," and fans will see in its entirety this summer.
Spencer began the post by explaining the core vision behind Project Scorpio, and how it ties into offering users an innovative gaming experience like they've never known before.
"At Team Xbox, we put gamers at the center of everything we do, and we are driven to build the best platform on which to create and play games. We know that you can't have one without the other, which is why we've invested so much in new development tools, publishing opportunities, hardware, and services for developers and gamers alike," Spencer explained. "With Project Scorpio, we created a console with the goal of being the ultimate place for developers to realize their visions and the best place to play any Xbox game."
Spencer continued, focusing on the inclusive nature behind Scorpio's development. He stated that the main goal in terms of Scorpio's design was to build the "first true 4K console for gamers with an emphasis on compatibility so no one gets left behind."
And, by the sound of it, the benchmark was reached. Spencer reaffirmed his belief that the console is the "most powerful" one yet, created with the player in mind. From social networking interfaces to top-of-the-line game titles, Project Scorpio seems to have it all.
"We're unifying players across PC and console with Xbox Live, the fastest, most reliable multiplayer network and Beam, the next generation streaming service. Ultimately, we know you care most about great games, whether they be exclusive, multi-platform, independent or AAA," Spencer said. "We are proud of the diverse lineup of games coming this year that will only be playable on Xbox One and will play better on Project Scorpio. We designed Project Scorpio to be the best console to play the blockbuster multi-platform games from our publishing partners, made it easy for recently released titles to upgrade to true 4K and for beloved, backward compatible titles to play better than ever before."
With a focus on togetherness and some pretty mind-blowing specs, Project Scorpio could very will live up to all its promises. While we wait for E3 to kick off in June, check out the best things that came out of the 2016 event, and read up on why Project Scorpio will impress everyone—even the naysayers.