Nintendo Reportedly Working On Miniature SNES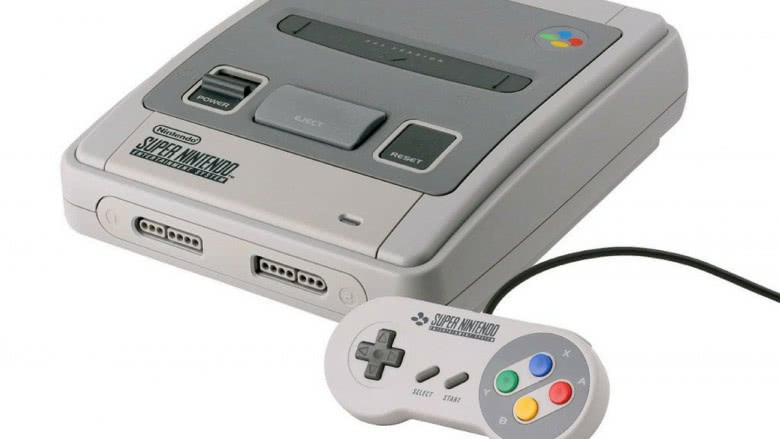 Nintendo may have big plans for this Christmas season.
According to a report from EuroGamer, the company plans to launch a miniature version of the Super Nintendo Entertainment System, building off the popularity of the miniature NES Classic Edition, which was recently taken off shelves, much to the dismay of the system's many fans.
Advertisement
According to sources, the reason for the discontinuation was actually so the company could make room for their next big thing: the miniature SNES. Sources said development is already underway for the planned holiday release.
EuroGamer reports that Nintendo plans to stick with a similar set-up to the NES Classic for the mini SNES, with popular games already pre-installed for users to plug-and-play. Although it's unclear which games would be chosen, popular SNES games that could show up include Super Mario World, Super Metroid, Zelda: A Link to the Past, Donkey Kong Country, Chrono Trigger, Star Fox, Earthbound, Super Mario Kart, and Super Mario RPG: Legend of the Seven Stars.
As of January, Nintendo reported that it had sold 1.5 million consoles for the NES Classic, which ran into constant supply and demand issues in stores around the country. The mini SNES would probably be similarly popular and would likely fly off the shelves. Hopefully, though, Nintendo has learned its lesson and plans to produce more of the console this time around.
Advertisement
It should be noted that EuroGamer's report is just a rumor, with Nintendo declining to comment on the possibility of a mini SNES. However, it makes sense that the company would want to go down this route for the future, and we're solidly in the camp of Nintendo launching a mini SNES for Christmas.
Still, while the company may have just made a very good decisions, there are some decisions that we really wish Nintendo never made.