Namco Bandai Trademarks Pac-Man Maker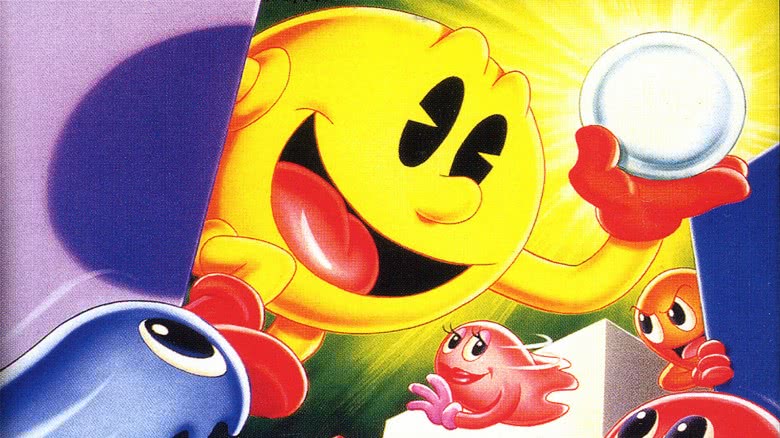 Would-be game designers, keep an eye on this one. Namco Bandai recently applied for a trademark for Pac-Man Maker, leading many fans to speculate that a do-it-yourself Pac-Man title could be on the way.
This news comes with a number of caveats. For one, Namco Bandai hasn't officially announced a Pac-Man Maker project, and it's a fairly common practice for companies to register trademarks for titles that they might use in the future, or to protect themselves from potential trademark infringement. In other words, trademark registration doesn't mean that there's a game in active development.
Advertisement
In addition, as GameSpot notes, Namco Bandai oversees a thriving arcade business, and there's no guarantee that Pac-Man Maker (if it even exists) will be a console title. In fact, GameSpot says the last Pac-Man trademark filed by Namco Bandai was for Pac-Man Wild Edition, which ended up being a slot machine.
Still, the trademark application comes alongside a similar filing for Code Vein, Namco Bandai's recently revealed vampire action-RPG, as well as an unknown quantity called Storm Wings. Namco Bandai has been very devoted to the Pac-Man brand lately, too, releasing both Pac-Man Championship Edition 2 and Pac-Man 256 over the past couple of years.
If it happens, Pac-Man Maker will most likely take inspiration from Super Mario Maker, which let players make and share their own levels inspired by the classic 2D Mario side-scrollers. While Super Mario Maker launched on Nintendo's under-sold Wii U (which is probably the most frustrating thing about an otherwise excellent game), it was popular enough to spawn a 3DS spin-off that came out last year. We're still holding out hope for a Switch edition, too.
Advertisement