How To Participate In The Console Beta For Marvel Heroes Omega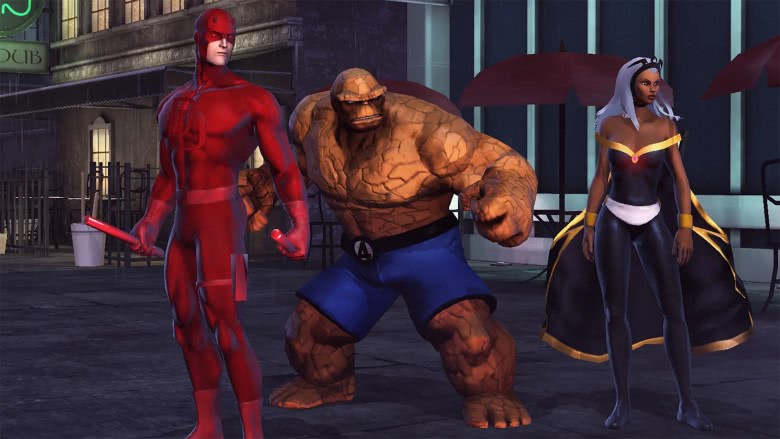 If you want an early look at Marvel Heroes Omega, the console version of the popular PC MMORPG, here's what you need to do.
First, you'll want to clear out your schedule on Friday (April 21) which is when the closed beta test begins. Next, you need to make sure that you have a PlayStation 4. Developer Gazillion said that an Xbox One beta is coming later, but declined to say when. Finally (and here's the tricky part) you'll need to purchase one of six Marvel Heroes Omega Founder's Packs (Avengers, Deadpool, Guardians of the Galaxy, Spider-Man, War Machine, or X-Men), each of which will retail for an unspecified price. PlayStation Plus subscribers will receive discounts on the Founder's Packs and other in-app purchases.
Advertisement
In return, you'll receive access to the closed beta, in addition to whatever in-game perks those Founder's Packs contain. As part of the beta, players will be able to try chapters one through nine in the main campaign of Marvel Heroes Omega, multi-player missions called Operations, Legendary missions and special trials, and the 38 launch characters. Anyone who participates in the closed beta will also get a fully unlocked version of Daredevil free-of-charge.
According to Gazillion, player progress will be wiped at the end of the closed beta. However, any Gs (the game's premium currency) purchased during the trial will be refunded when the beta ends. PlayStation Plus subscribers who join the beta will receive Daredevil's "Man Without Fear" costume for free.
Advertisement
Once the beta winds to a close, anyone who purchases a Founder's Pack or Gs during the closed beta will automatically be able to play the game when it enters early access. Early access will roll into open beta and, eventually, the full, official version of the game.
This might sound a little sketchy, but for-pay early access is actually par for the course when it comes to free-to-play games. Marvel Heroes Omega is currently scheduled for a spring launch, so if you're patient, you'll be able to try the game for free very soon. It's worth the wait.
Marvel Heroes isn't one of the very best free-to-play games on the market, but it's fun. And if you like Marvel's superheroes, chances are that you'll have a pretty good time.