Devil May Cry Wants $4300 More From You. Will You Pay It?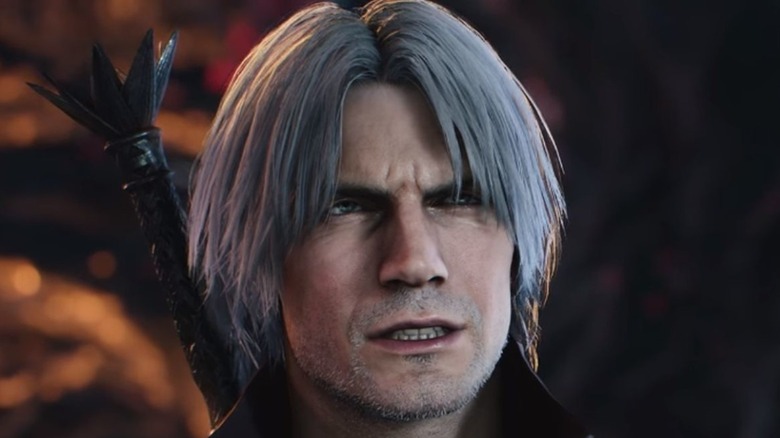 If you're a "Devil May Cry" fan, you're probably anxious to know when gamers will finally get "Devil May Cry 6." Barring that, and in the name of receiving more demon-killing goodness, are you eager enough to drop $4300?
Advertisement
No, the next "Devil May Cry" game is not going to cost that much, nor is it coming out anytime soon. But luckily for fans, there is a collectible item in the works that could hold you over — and discourage buyers from making other big purchases — for quite a while.
Recently on Twitter, Prime 1 Studio tweeted images of a "1/2 Scale DMC5 Dante" statue, along with a link for pre-orders. According to the tweet (English translation via Google Translate), the product is being launched as a way of commemorating the franchise's 20th anniversary.
The pre-orders page describes the statue's build as having "unheard-of levels of realism," which might be the most accurate way of putting it. This rendering of Dante, dubbed the "Black Label" version, will actually offer a swappable second head with "synthetic hair" — even for the scruff on his face. And speaking of that face, silicone will be used to replicate realistic skin. It's easy to see why this statue commands such a high price, but does it look too real? And are fans willing to spend the cash?
Advertisement
This Dante is super detailed — and pricey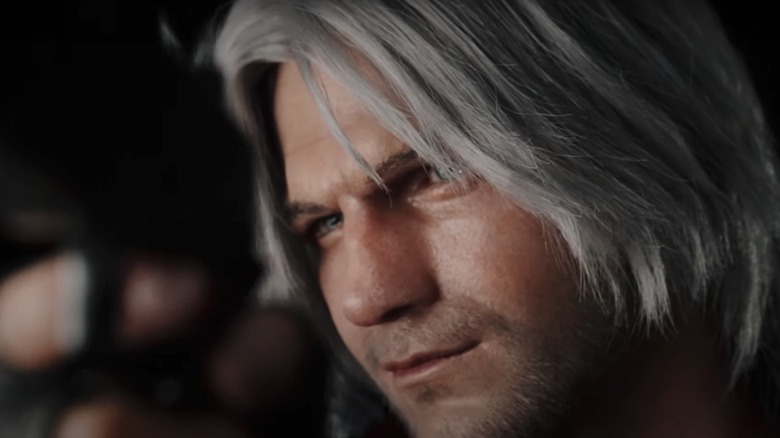 Several users in the Twitter thread are already more than eager to get their hands on this Dante statue, and it doesn't appear as if money is much of an object. One fan said, "I need this," to which another responded, "Me too." In a more specific comment, a user wrote, "I've always wanted a DMC4 Nero figure with realistic hair like with the silicone head," proving that the extra realism is welcome for many collectors.
Advertisement
This Dante statue will also be dressed in real cloth attire and comes with his signature blade, Rebellion, as well as his two pistols, Ebony & Ivory. Shipping will begin in November 2022, and the product will continue to ship through February of 2023. The exact production amount has not yet been revealed, but considering the fact that each unit will be hand-crafted, there probably won't be a ton of them in circulation. And at $4300 a pop, scalpers might not be fighting to buy them all up.
If you are dying to get your hands on this statue but can't justify the price, the good news is there's a standard version for about $2700. Sure, you won't get the realistic hair with that version — but then again, you may not be ready for that level of realism.
Advertisement