Bandai Namco Officially Unveils Code Vein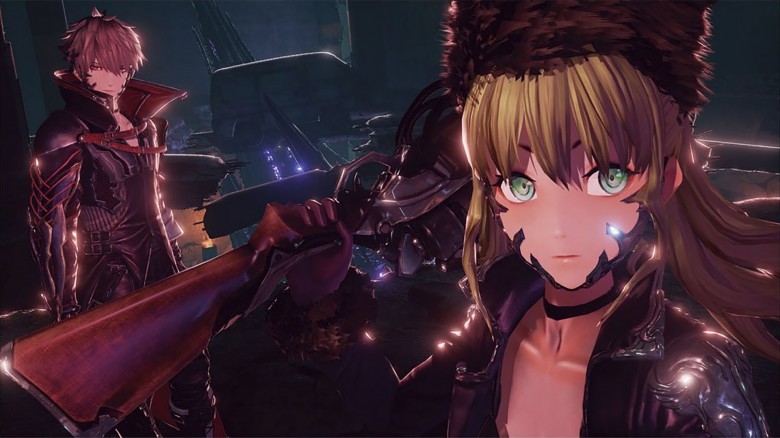 A couple of days after leaking a few details about Bandai Namco's in-development action-RPG Code Vein, Famitsu has published an in-depth look at the upcoming title, and it's not quite what everyone expected.
For the most part, the early details check out. Code Vein takes place in a near-future timeline in which the Earth has been decimated by something called the "thorns of judgement," and vampire-like creatures called Revenants inhabit civilization's ruins. As one of the Revenants, players will hunt their fallen comrades, called the Lost, and steal their blood using special weapons and sets of armor called Blood Veils. "Tempered" (or stolen) blood can be used to fuel special attacks and give your Revenant stat bonuses. Famitsu (by way of Gematsu) said that "figuring out how to successfully land blood sucking attacks and when to use Tempered Blood in battles against Losts are key to exploring Vein and clearing dungeons."
Advertisement
What doesn't match up is the art design for Code Vein. While Bandai Namco teased the project with a moody trailer with sketchy black and white drawings punctuated by splashes of red, the initial screenshots depict a more traditional, anime-like aesthetic. Of course, as Famitsu notes, Code Vein is only about a third of the way complete, and the game is likely to change drastically before it arrives in gamers' hands.
Bandai Namco is pushing the Dark Souls influence in Code Vein pretty hard. The teaser video features the tagline, "Prepare to Dine," which is a play on Dark Souls: Prepare to Die Edition. And most of Famistu's preview covered the game's combat, which seems very Souls-esque.
There's one big difference between the two games, however: while Dark Souls is a largely solitary experience (aside from some multi-player interruptions), the Revenants in Code Vein can travel with a "Buddy," a (presumably) computer-controlled character that will help dispatch harder foes and serve as a decoy during big battles.
Advertisement
Previously, Bandai Namco called Code Vein a "dungeon exploration-type hard action RPG," which implies that it'll be challenging. Will it be as unforgiving as Dark Souls (which seriously punishes you for dying)? We'll have to wait and see.