Blizzard Celebrates Heroes Of The Storm 2.0 With Free Mega Hero Bundles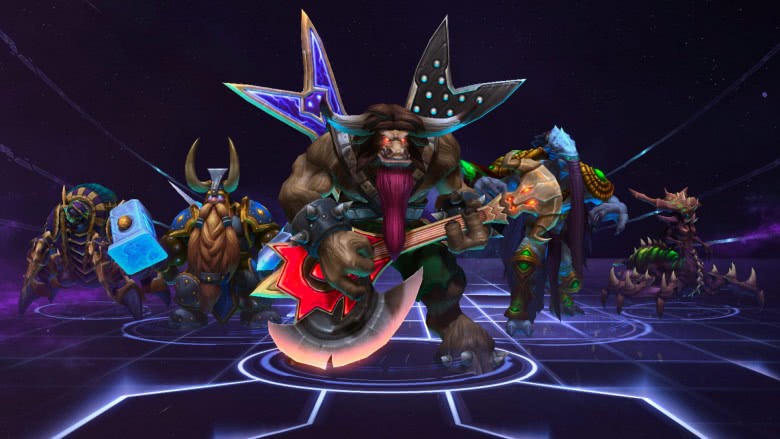 Whether you're a seasoned Heroes of the Storm veteran or a brand new player, you'll want to log in to Blizzard's crossover MOBA sometime between April 25 and May 22.
In honor of the big 2.0 update, Blizzard is giving 100 Gems to every player who signs in during that timeframe, and they can be used to purchase one of the 20-character Mega Hero Bundles.
Blizzard offers four different types of Mega Hero Bundles. Assassin, Support & Specialist, and Tanks & Bruisers bundles each contain a collection of a specific type of character, while the Flex bundle offers a mix of characters that cover a "wide variety of roles and playstyles." When sold individually, Heroes of the Storm characters cost between $3.99 and $9.99, or they can be purchased using gold, which players earn by playing the game. In addition, Heroes of the Storm lets players choose from a limited, rotating selection of heroes for free.
Advertisement
Mega Hero Bundles aren't the only big changes coming to Heroes of the Storm on April 25. After the 2.0 update launches, the game will sport a brand new character and player progression system, Overwatch-style Loot Boxes, a new Battleground based on the Overwatch Hanamura stage, and more.
Heroes of the Storm is Blizzard's answer to popular eSports titles like League of Legends and Dota 2. In Heroes of the Storm, two teams of players battle it out from a top-down perspective using characters with unique skills, strengths, and weaknesses to try and destroy an enemy base. While the game is more or less a traditional MOBA, dynamic map objectives and a cast of characters plucked from Blizzard's stable of popular (and not-so-popular) franchises give Heroes its own, unique flair. Even better, the game costs nothing to download and play, making it an excellent use of your non-dollars.
Advertisement