Call Of Duty: WWII Confirmed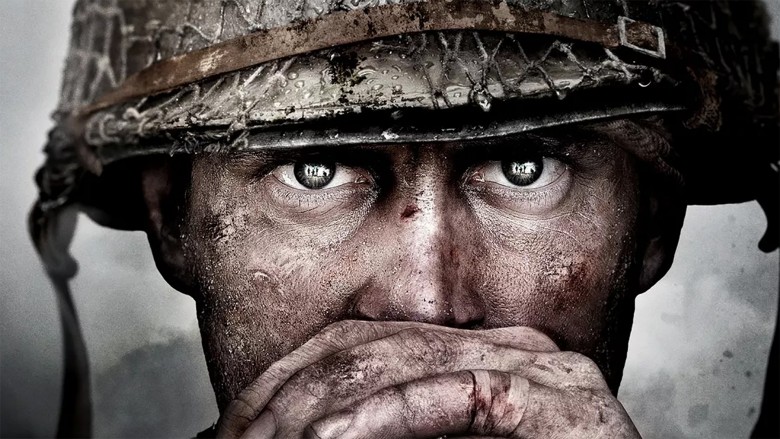 The rumors are true. Call of Duty is going back to the beginning with Call of Duty: WWII, the first game in the series to be set during WWII in almost 10 years.
The upcoming first-person shooter, which is being developed by Sledgehammer Games (the studio behind Call of Duty: Modern Warfare 3 and Call of Duty: Advanced Warfare), is set for a for a fall 2017 release. Activision and Sledgehammer will reveal more information about Call of Duty: WII during a livestream event at 10:00 PDT on April 26.
Neither the title nor its setting come as much of a surprise. Last month, leaked images of the game's steelbook case and marketing materials appeared online, teasing a Saving Private Ryan-like assault on the beaches of Normandy. Previously, Activision executives promised that the next Call of Duty game would return the series to its roots, while Sledgehammer has been teasing the WWII theme on its social media feeds for months.
When the leaked images first appeared, the Call of Duty community responded positively, particularly following last year's Call of Duty: Infinite Warfare, which took the long-running franchise into space. Fans didn't particularly care for the science fiction trappings, and the game underperformed at the marketplace. However, it was still the best-selling console game of 2016.
Following disappointing sales and reviews for Battlefield: Hardline, Electronic Arts and DICE reinvigorated the franchise with Battlefield 1, which trades a modern, urban setting for the gritty, brutal combat of World War I.
A return to the past could have a similar effect on Call of Duty, and might help refocus the series after years of increasingly nonsensical spinoffs.