​Shaq Headlines TBS Celebrity Street Fighter Tournament​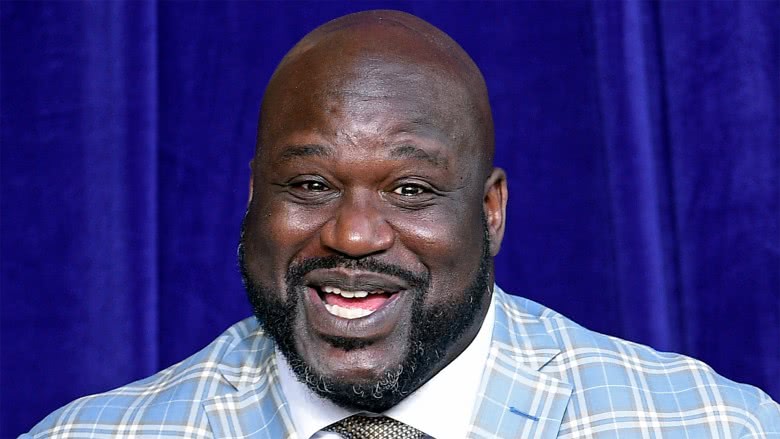 Getty Images
Basketball Hall of Famer Shaquille O'Neal will participate in a four-person Street Fighter V tournament on TBS, on which he'll be joined by Super Bowl champion Reggie Bush, Grammy winner Lupe Fiasco, and WWE wrestler and Total Divas star Eva Marie.
The Street Fighter Celebrity Showdown, which is being held as part of ELEAGUE's third season, will take place on April 28, in Atlanta, Georgia.
The four celebrities will compete for shares of an unspecified prize pool, with each competitor's winnings going to charity. Shaq is fighting on behalf of the Odessa Chambliss Quality of Life Fund; Fiasco represents his own foundation, Magnifying Urban Realities and Affecting Lives (MURAL); Bush supports the 619 Charitable Fund; and Marie's efforts benefit the American Cancer Society.
Advertisement
All four participants have some prior history with video games. O'Neal is an investor in the eSports organization NRG Esports, and starred in his own video game, a Street Fighter-inspired fighting game called Shaq-Fu, back in the '90s. Reggie Bush graced the cover of NCAA Football 07, while Eva Marie (who tells ESPN that she's a big gamer) appeared in WWE 2K17.
In 2016, Fiasco went head-to-head with Daigo Umehara, who many consider the best Street Fighter player of all time, in an exhibition match, and he actually beat the multi-time champion in a best-of-five competition. Thanks to Fiasco's improbable win, many viewers claim that the match was rigged, although Daigo's sponsor MadCatz refutes any such claims.
Advertisement
After two seasons featuring the first-person shooter Counter-Strike: Global Offensive, ELEAGUE switched up its format for the ELEAGUE Street Fighter V Invitational, a two-month event in which 32 participants from all over the world battle it out for a share of a $250,000 purse. Matches air on Twitch and YouTube, while highlights (and live events as the season winds down) are broadcast on TBS every Friday night.
Shaq and Bush aren't the only professional athletes currently involved in the eSport scene, of course. Among his other accomplishments, NBA champion and All-Star Rick Fox founded his own eSports team, Echo Fox, while former shortstop and third baseman Alex Rodriguez also owns a piece of NRG.