How Long Does It Take To Beat Tales Of Arise?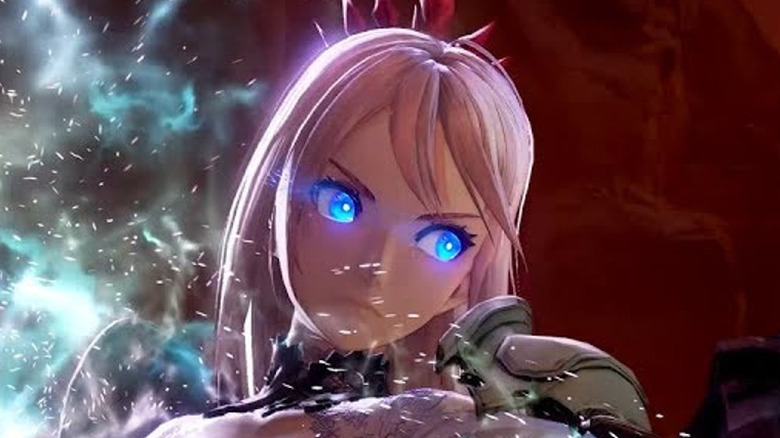 A variety of information about the next installment in the "Tales" series has gone public ahead of its September 10 launch date. Critics have showered "Tales of Arise" with positive reviews, leading to 87 and 85 Metacritic scores for the PlayStation 5 and Xbox Series X|S versions at the time of this writing.
In addition to reviews, some outlets have stated how long the action JRPG title will take players to finish. JRPGs have a reputation for being some of the longest video games around, offering extensive narratives that unfold over dozens of hours. For example, recent release "Bravely Default 2" takes an estimated 60 hours to beat.
Other entries in the "Tales" franchise sit on the lower end of the JRPG runtime spectrum. According to How Long to Beat, the main storylines in "Tales of Berseria" and "Tales of Vesperia: Definitive Edition" require about a 45-hour investment. So, how long does "Tales of Arise" take to complete?
Optional content makes the Tales of Arise runtime vary wildly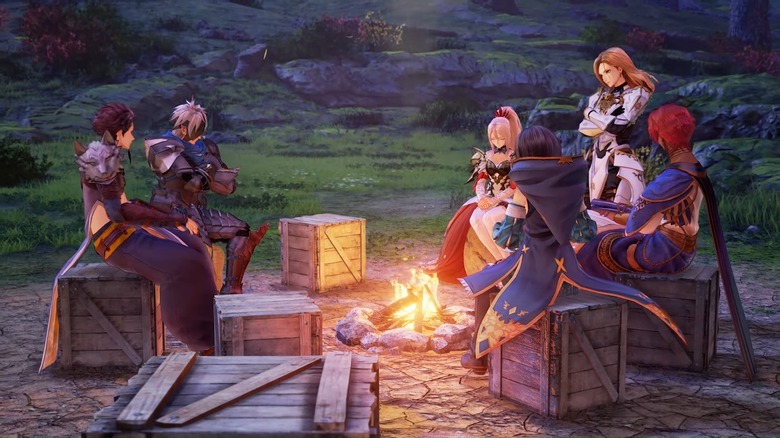 According to critic accounts, "Tales of Arise" can take between 50 and 95 hours to finish depending on how much side content you get into. 
Eric Van Allen of Destructoid invested 54 hours into "Tales of Arise," while RPG Site's Scott White spent 65 hours playing the game. Over on Push Square, reviewer Robert Ramsey said they completed every side quest and optional boss in 95 hours, showing that there is a healthy amount of content for players to interact with. Ramsey also said they loved the title and enjoyed the process of exploring all it had to offer, awarding it a 9/10.
In addition to the high review scores, "Tales of Arise" seems to be loaded with features and memorable experiences, making for an excellent package for fans of the genre. With games like "Final Fantasy 16" and "Persona 6" still without release dates, "Tales of Arise" is shaping up to be a title JRPG lovers shouldn't miss.