The Walking Dead's Michael James Shaw Opens Up About His New Role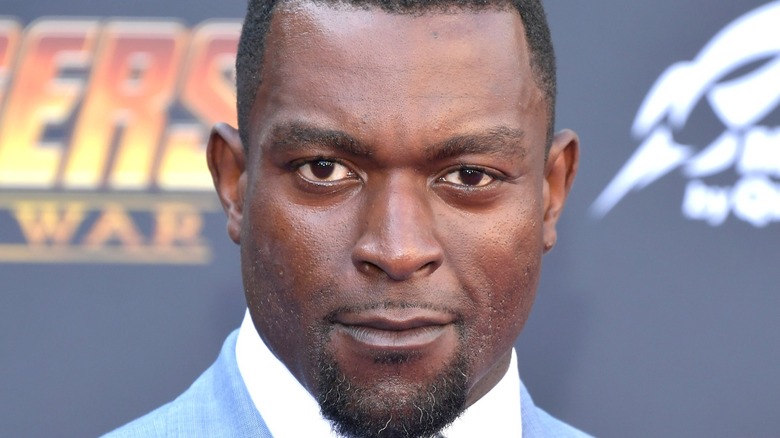 Neilson Barnard/Getty Images
Season 11 of AMC's "The Walking Dead" kicked of on August 22, bringing with it more gore, nightmare situations, and characters. Michael James Shaw's Mercer numbered among the fresh lineup, debuting in "Acheron Part 1" when Eugene (Josh McDermitt), Ezekiel (Khary Payton), Yumiko (Eleanor Matsuura), and Princess (Paola Lázaro) are brought to a Commonwealth outpost. There they meet Mercer, the general of the Commonwealth Army. 
Based on a character from the comic books, Mercer provides personal security for upper-class elites like Sebastian Milton. "He is a West Point graduate, and former Marine, and pretty badass," Shaw said during a preview special for Season 11 (per Comic Book). This is pretty much all non-comic book fans know about his background at this early point in the season.
Dressed in red-orange body armor, Mercer functioned more as an ominous presence than anything else in the first episode. Fortunately, the actor who plays him is a bit more forthcoming. In a recent interview with Entertainment Weekly, Shaw opened up about his new role, offering some major insight into Mercer's state of mind.
Michael James Shaw views Mercer as 'inscrutable' and dependent on protocol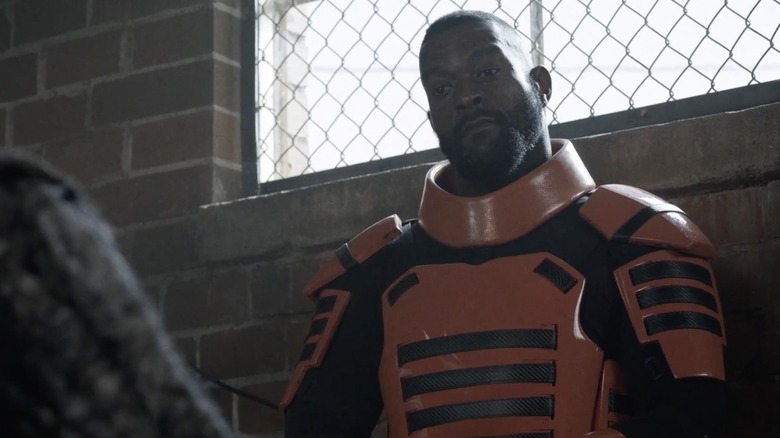 AMC
During a previous Entertainment Weekly interview from before the start of Season 11, Michael James Shaw said that the process of creating his character began on Thanksgiving weekend 2020, when he spent time "fellowshipping with that script." As soon as he found out who he was being cast as he scoured the comic books for clues as to the man's personality and purpose, honing in on Mercer's love for following the rules and the fact that fighting has given him a purpose again.
Through his research, Shaw got a good handle on Mercer, allowing the actor to broadcast much of the character's personality during the first two episodes without the need for words. "The hardest thing with that is you constantly have to be thinking very hard, and then hopefully it reads across without you doing too much. But I think just trusting and having lots of thoughts about everything that's going on allows for that to ring. I had a great time being a looming presence on the wall, observing and calculating and assessing these new intakes," Shaw told Entertainment Weekly in a September 2 feature. 
Shaw described Mercer as "inscrutable" in Episode 1 and 2, observing, "I think that's just Mercer's nature as well, and his love for protocol allows for him to not really have to show a lot of what he's thinking or feeling."
The Walking Dead has yet to reveal all of Mercer's layers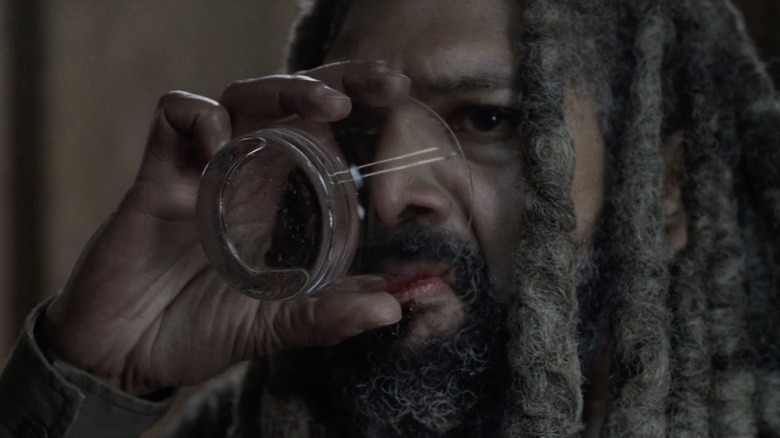 AMC
The Season 11 premiere offers some tantalizing clues about Mercer. In one scene, Ezekiel insults Mercer, calling him an "a**hole beat cop" given a "pumpkin-colored space suit" on a power trip "with your head up your own a**." Then he starts coughing. Mercer asks him if he's thirsty, curling his lip, and very deliberately slides some water over. Michael James Shaw delved into what this scene reveals about Mercer while speaking to Entertainment Weekly.
"That's one of the moments where you see the top pop a little bit, because he takes offense to Ezekiel calling him a beat cop, or questioning his morality in a sense. We're tough at the Commonwealth, but I don't think we're here to hurt you. We just want to assist and make sure the people we're allowing into our civilization are going to be fruitful members of the community, and also assess what liabilities we're taking on as we're bringing them in," Shaw explained. Later, Mercer even gets Ezekiel medical care.
At the end of Season 11 – Episode 2, Mercer responds to a similar comment from Ezekiel, saying, "I went to West Point, a**hole." Shaw commented, "I enjoyed the fact that we had a little tit-for-tat. It's like, 'We let you in, motherf*****, but I'll have you know that I ain't no fascist, I'm an elite motherf*****. Welcome to the Commonwealth.' It's reestablishing who's in charge still."
As for the future, fans can look forward to learning more about Mercer, either through additional banter with Ezekiel or other means. "I think we started to peel him open, like an onion almost. There are a lot of sides to this guy besides politician. There's the sergeant, the general, the brother, the lover, and a lot of those get to be explored in future episodes," teased Shaw.