Splatoon 2 Story Influenced By Real-Life Match Results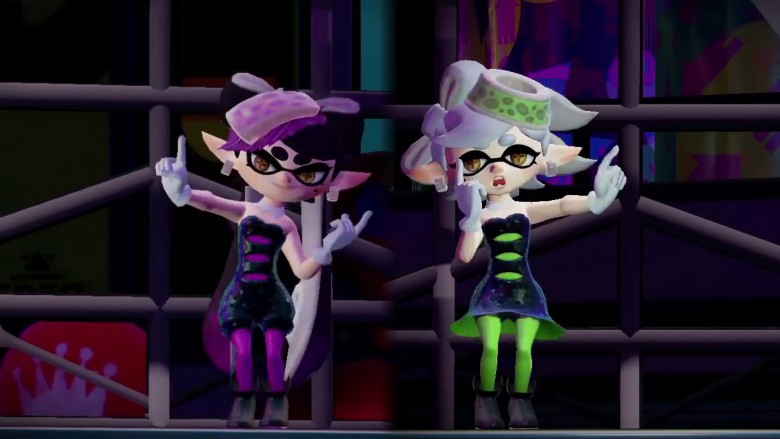 Released on the Wii U, Splatoon Splatfests were a fun, simple way to shake up the basic shoot-and-spray multiplayer action.
During Splatfests, players select a side (cats versus dogs, for example, or Autobots versus Decepticons) and then battle it out over a weekend, hoping to propel their chosen team to victory.
As it turns out, some of those Splatfests had a real impact on Splatoon lore. In "Squid Sisters Stories: Prologue," Nintendo ominously teases that the results of the last Splatfest, which pitted Squid Sister Callie against Squid Sister Marie, split Splatoon's most famous couple in half.
Advertisement
Specifically, the site says that, nine months ago, "the showdown of Callie versus Marie ended in victory for Marie, but there was no ill will between the two... The bond between them would continue unbroken for years to come. Or so it seemed at the time."
In real life, Splatoon's Callie versus Marie showdown started on July 22, 2016—about nine months before the prologue appeared on the Splatoon website. Players treated the final Splatoon Splatfest like a real-life civil war, with fans devoting themselves completely to one of the two stylish Inkling newscasters. Still, at the time, the drama was played mostly for laughs. As Kotaku notes, nobody expected the Splatfest to have lasting consequences.
Advertisement
For many fans, the new story information explains the Squid Sisters' absence from Splatoon 2 marketing materials. While Marie appears for a brief second in the reveal trailer, she's facing away from the camera. Callie is nowhere to be seen.
We're sure to find out more before Splatoon 2 arrives on the Nintendo Switch on July 21. Judging by our time with the brief Splatoon 2 Global Testfire demo, the upcoming sequel is as colorful, frantic, and fun as the original. It's poised to be one of the Switch games that'll blow you away as the year rolls on.