This Nintendo 64 Rumor Has Switch Fans Going Wild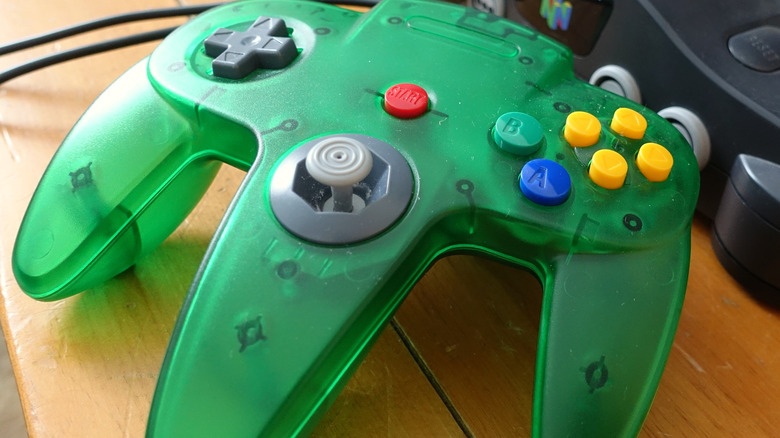 William McMurray/Shutterstock
Nintendo Switch fans have kept the rumor mill turning, particularly as a potential September Nintendo Direct could be right around the corner. There was a rumor that the Game Boy and Game Boy Color games would be added to Nintendo Switch Online, joining the ranks of the NES and SNES. Now, one YouTuber has predicted that the Nintendo 64 would be added after the handheld consoles are.
In a recent "Nate the Hate" podcast, the titular Nate Drake mentioned that Nintendo 64 games will be joining the available titles on Nintendo Switch Online after the Game Boy and Game Boy Color games arrive, according to his sources. The podcast was actually the first to discuss these rumors, and Drake felt the need to expand a bit on the future of the paid service. According to the podcast, an Nintendo 64 emulator feels like it should be totally doable after the release of "Super Mario 3D All-Stars," which included a port of the original "Super Mario 64" as part of an anniversary celebration for "Super Mario Bros." 
However, Nate also indicated that Nintendo wouldn't just be adding the Nintendo 64 to Nintendo Switch Online as-is. Apparently, fans might see a new structure for Nintendo's online offerings in the near future.
The potential changes to Nintendo Switch Online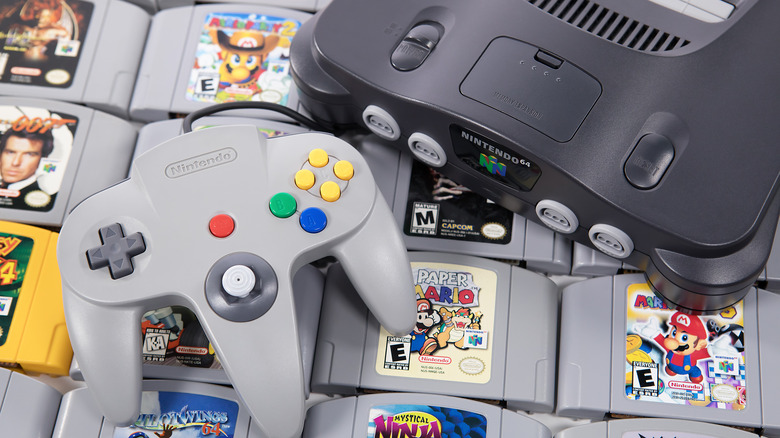 robtek/Shutterstock
The "Nate the Hate" podcast brought on YouTuber Modern Vintage Gamer to talk about the Nintendo 64 rumor and how it could affect Nintendo Switch Online. Nate believed that the addition of the retro console would coincide with the rollout of a new, upgraded version of Nintendo Switch Online that costs more money.
Modern Vintage Gamer agreed with Nate, saying that Nintendo would likely have to spend a great deal of money to get a reliable N64 emulator up and running on Nintendo Switch Online. Those costs alone would easily justify a higher Nintendo Switch Online subscription price, especially when it's currently only $20 a year. However, MVG didn't think that the cost of the online service would be increased too much — in terms of yearly costs, MVG speculated that it could see perhaps a $5 to $10 increase.
Not everyone agrees, though. Some fans think that the love for the Nintendo 64 is simply based on nostalgia, and that the system wasn't as revolutionary as many people act like it was. People still aren't completely satisfied with the current Nintendo Switch Online library, either. In fact, there are plenty of SNES games that fans want to see on Nintendo Switch Online.