What The Critics Are Saying About Death Stranding: Director's Cut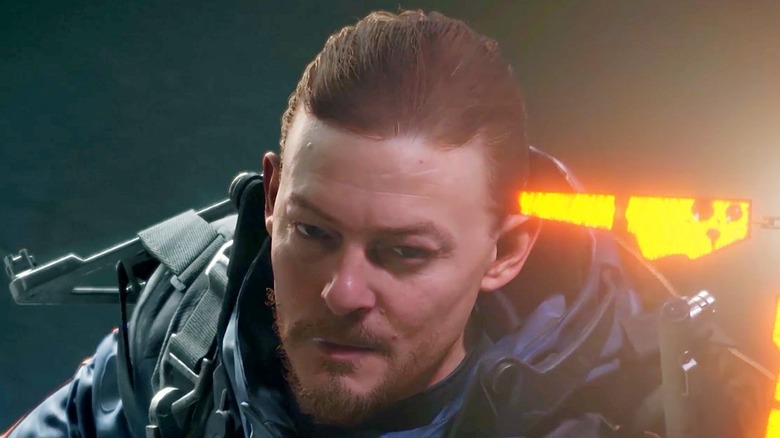 Love it or hate it, "Death Stranding" stands apart as one of the most unique video games in recent history. Hideo Kojima's prophetic tale of a world on the brink of disaster being reunited by delivery man/action hero Sam Porter Bridges has captured fans' imaginations, leading to many clamoring for a sequel. While it's unclear if and when that story may continue, gamers have just gotten a rather substantial return to this world in the form of "Death Stranding: Director's Cut."
First announced at 2021's Summer Games Fest, "Death Stranding: Director's Cut" is a next-gen re-release of the modern classic that is filled to the brim with new features and fun oddities. Although Kojima might not like the "Director's Cut" subtitle, he may be happy to see many people discovering this game for the first time in this expanded edition. After all, critics were a bit divided when it came to the original release of "Death Stranding." With this brand new package out in the wild, what kind of reaction did the critics have this time?
Many critics enjoyed the "new toys" in Death Stranding: Director's Cut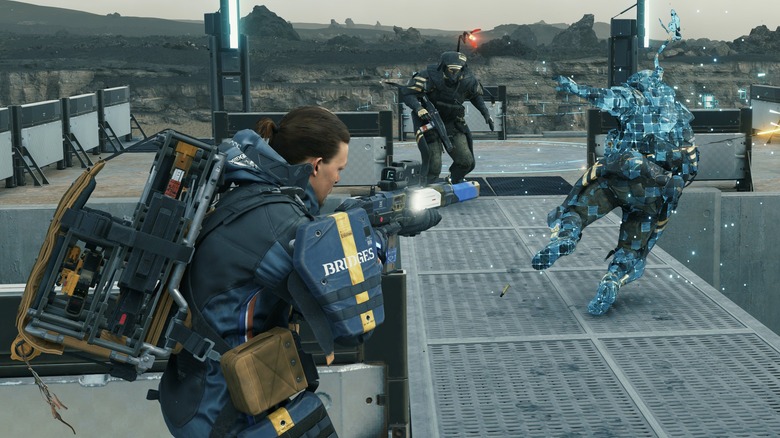 NME's Jordan Oloman lauded "Death Stranding: Director's Cut" as being the definitive way to experience Hideo Kojima's dystopian opus. Extra praise was heaped on the way the game implements the haptic feedback of the PS5's DualSense controller, as well as the sheer beauty of the game's graphics. Oloman also felt that gamers who had already played through the original release of "Death Stranding" would find a lot to enjoy, remarking, "Returning players are also getting a lot of bang for their buck if they upgrade thanks to a job lot of new content and lore."
"Death Stranding: Director's Cut" has drawn a great deal of attention for the new additions and improved mechanics that have been added to the game. These include a new racing track, the Mazer Gun that can be used in the game's stealth missions, a firing range for testing out your new skills, and much more. There are even new pieces of equipment designed to help Sam carry out his lengthy delivery missions, including a catapult. 
Twinfinite's Zhiqing Wan recommended trying out all the new gadgets, particularly the Mazer Gun, concluding that the game "hits different" this time around. PlayStation Lifestyle's Annette Polis greatly enjoyed the "new toys" present in "Director's Cut," as well as the new bits of lore hidden in the expanded game's new factory location.
Death Stranding still isn't everyone's cup of tea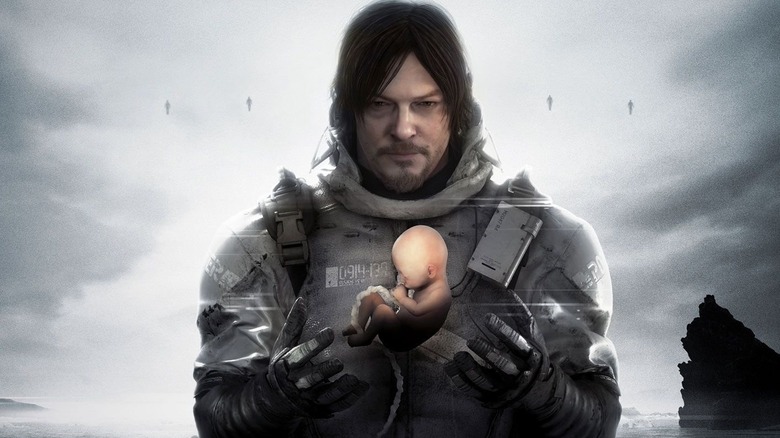 Of course, not all of the game's new additions were greeted with the same enthusiasm. While IGN's Tristan Ogilvie enjoyed the firing range and thought some of the new tools were interesting concepts, like the buddy bot, he still found many of the delivery missions to be a slog — no matter how well-designed. 
On the other hand, ComicBook's Jamie Lovett felt like the stealth missions and action sequences in "Director's Cut" made for an uneven experience when contrasted with the "walking simulator" aspects of the game. Lovett, who did not play "Death Stranding" upon its original release, ultimately found the game to be quite unfocused. Echoing many of the criticisms from 2019, Lovett wrote, "That's the big problem with 'Death Stranding,' that it's trying to be too many things."
At the end of the day, it seems like "Death Stranding" still is definitely not for everyone. Players who didn't find the gameplay loop of "Death Stranding" to be very fun in the first place may not have their minds changed by "Death Stranding: Director's Cut."