The Last Of Us Fans Are Losing It Over The First Look At The HBO Series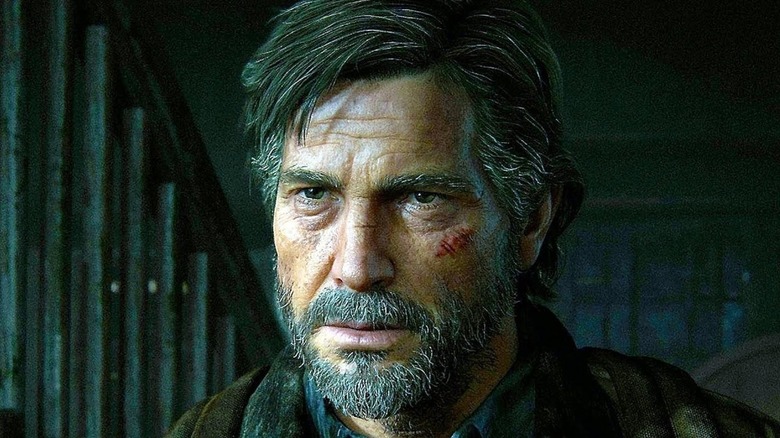 Naughty Dog
"The Last of Us" and its sequel are brutal, yet incredibly moving games. The complex story of Joel, Ellie and the other survivors of the fungal zombie apocalypse is full of believable characters and grim fates, as well as exciting cinematic moments. It's hardly a surprise, then, that a HBO live-action series is on the way, with "Game of Thrones" alums Pedro Pascal and Bella Ramsey starring as Joel and Ellie. 
Advertisement
While you'll still have to wait for a while before getting your heartstrings twisted in a knot by the dramatic twists the HBO show no doubt has in store, some information has already been trickling in. "The Last of Us" developer Naughty Dog has turned the game's Outbreak Day — September 26, 2013 — into an annual event that brings all sorts of "The Last of Us"-themed goodness to fans, and as luck would have it, this year's celebrations involved the very first look at the HBO series. 
The first look at HBO's The Last of Us looks like a scene from the game
The first look at HBO's "The Last of Us" comes courtesy of Naughty Dog's Twitter account, and if you didn't know what you're looking at, you might mistake it for a screenshot from the first "The Last of Us" game. The image show's Pascal's Joel and Ramsay's Ellie looking a whole lot like they do in the game, right down to the pins on Ellie's backpack. Adding to the illusion is the way the two face away from the camera, just like they would in the game's third-person perspective.
Advertisement
The image depicts Joel and Ellie looking at a distant hill, on top of which the remains of a plane can be seen. The open location implies that they've been on the road for a while, and the lack of visible weapons and their moderately clean clothes imply that this is one of the all-too-rare peaceful moments during their adventures. Apart from that, it's difficult to pick up too much information from this first look image, apart from one thing: HBO's "The Last of Us" is certainly looking very, very interesting.