Mario Kart 8 Deluxe Is The Fastest Selling Game In The Series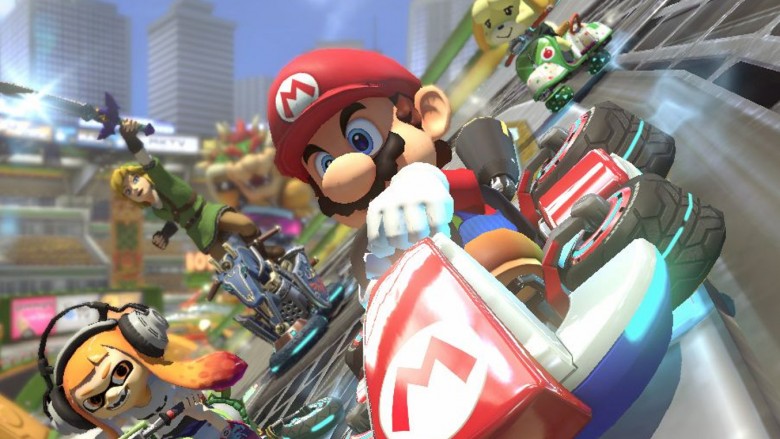 It's official: people love Mario Kart. Mario Kart 8 Deluxe, the souped-up Switch edition of the 2014 racing title, sold more than 459,000 copies in the United States during its first day on the market.
Advertisement
That's good enough to make Mario Kart 8 Deluxe the fastest-selling entry in the long and prolific franchise, breaking the record set by Mario Kart Wii back in 2008. According to Nintendo's press release, roughly 45% of all Switch owners picked up the game when it debuted last Friday.
Fans' enthusiasm is well-placed, too. In terms of review scores, Nintendo points out that Mario Kart 8 Deluxe is tied with the Game Boy Advance title Mario Kart: Super Circuit with a Metacritic score of 93, making it the best-reviewed Mario Kart game of the past 15 years.
Mario Kart 8 originally launched on Nintendo's Wii U and eventually sold 8.31 million units, making it the best-selling game on the console. Mario Kart 8 Deluxe builds on the strong foundation that the original game established, and adds new tracks and new characters (some of which were available on the Wii U as premium downloadable content) and a revitalized take on the old series standard, Battle Mode.
Advertisement
Nintendo's latest console, the Switch, launched just under two months ago, and quickly sold over 2.7 million units worldwide. With Mario Kart 8 Deluxe, fans have another very good reason to pick up the device—to say nothing of these other upcoming games, which are all set to blow everyone away as 2017 continues.