Hearthstone Commemorates 70 Million Player Benchmark With Free Card Packs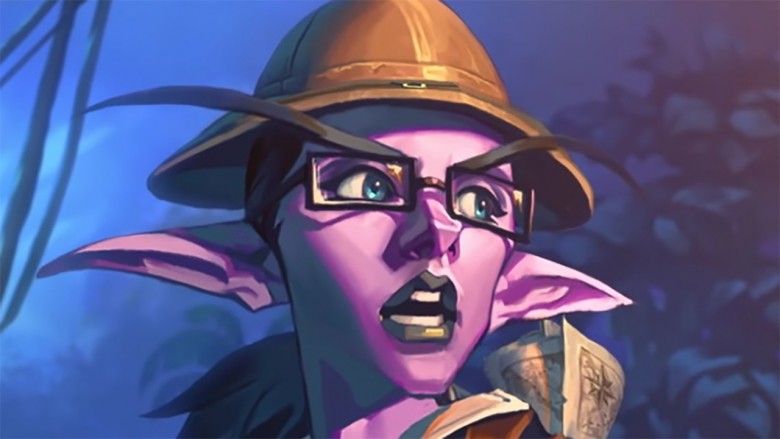 Hearthstone's latest expansion, the prehistoric adventure Journey to Un'Goro, seems to have done the trick. In a blog post, Blizzard says that, thanks largely to the new content, the free-to-play Warcraft-themed card game has been played by over 70 million people. In addition, when Journey to Un'Goro launched, more people played Hearthstone at once than at any other point in the game's three-year history.
To celebrate the occasion and to thank Hearthstone's millions and millions of fans, Blizzard will give every user—including new players—three free Journey to Un'Goro card packs. In order to claim the prize, simply log in to your Hearthstone account (or create a new one) during the month of May. Normally, card packs retail for $2.99 each, although customers receive discounts for buying packs in bulk. Packs can also be earned by competing in Hearthstone's Arena and Tavern Brawl modes, completing quests, or by using gold, Hearthstone's in-game currency.
Advertisement
Journey to Un'Goro, Hearthstone's fifth expansion, introduces a new Elemental minion type to the game, as well as Quest cards, which grant players special bonuses during a match if they fulfill the Quest's pre-defined criteria. Additionally, Journey to Un'Goro fleshes out Hearthstone's expansive roster by focusing on creatures like dinosaurs, prehistoric plant life, and other primordial beasts. All-in-all, Journey to Un'Goro contains 135 new cards.
Hearthstone launched in 2014 and, thanks in part to the game's Warcraft branding, was an immediate hit, attracting over 20 million players in its first six months. Obviously, the game is still very popular with players all over the world, and remains one of the very best free-to-play games on the market.
Advertisement