Super Mario And Rabbids Crossover Coming This Fall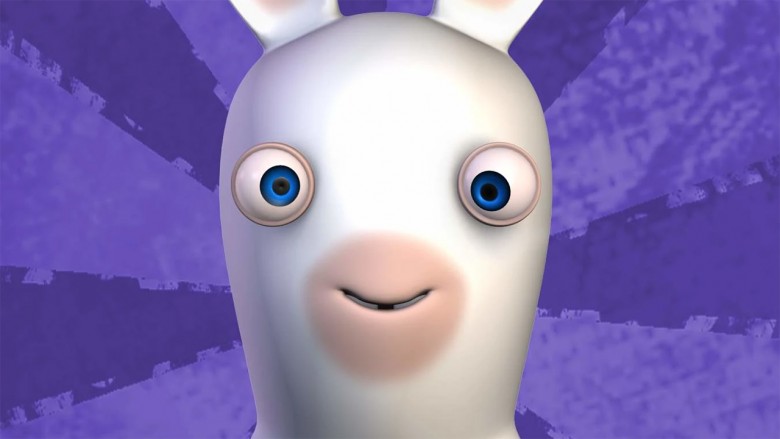 Well, we didn't see this coming.
According to Kotaku, Mario + Rabbids Kingdom Battle, a game teaming Nintendo's iconic plumber with Ubisoft's rascally rodents, is set for release sometime this September. Mario + Rabbids Kingdom Battle will be a turn-based RPG and is currently in development at Ubisoft. It will be a Switch exclusive.
Advertisement
Kotaku's sources reveal that Mario + Rabbids Kingdom Battle will feature eight characters: Mario, Luigi, Yoshi, and Princess Peach, as well as four Rabbids wearing Mario, Luigi, Yoshi, and Peach costumes. Two-player local co-op will be an option, and players will be able to outfit their characters with a variety of weird and exotic items (Kotaku's Jason Schreier claims that he's seen concept art in which Mario and his pals hold some kind of laser gun). Naturally, Schrier says, the game looks like it has a healthy and appropriately absurd sense of humor.
This isn't actually the first time that Mario + Rabbids Kingdom Battle has been in the news, either. Gaming journalist Laura Kate Dale reported on the game's existence in January, but nobody's been able to confirm her story until now.
Advertisement
Nintendo has had a long and fruitful relationship with the Rabbids for years, although this is the first time that they've interacted directly with Nintendo's best-known characters. The Rabbids made their first appearance in Rayman Raving Rabbids, a Mario Party-like minigame collection that also doubled as one of the Wii's launch titles back in 2006 (it also appeared on PlayStation 2, PC, Xbox 360, and a number of other platforms). From there, the Rabbids spun-off into their own franchise, which includes a number of video games, a television show, a comic book, and a ton of merchandise.
Keep an eye on this one. Yes, it's strange, but the concept is so weird it just might work—at the very least, it's not as bad as these other crossovers, many of which should never have happened.