How To Fix The Untrusted System File Error For Apex Legends
"Apex Legends" is one of the most popular battle royale titles, and it's still worth playing in 2021, despite being out for a few years. Like many live-service games, it consistently receives updates and changes, which occasionally result in some bugs or errors. Some PC players, mostly Steam users, are reporting an "untrusted system file" error when attempting to launch "Apex Legends." The error appears to be linked to the Easy Anti-cheat system, which is incorrectly flagging some game files as untrusted, resulting in the error.
It's unfortunate timing for PC players, as Apex Legends is currently in the middle of its Season 10. There is also currently a special lore event going on right featuring Bloodhound and a white raven and the Halloween event kicks off next week, so PC players are going to want a way to get around this error. Luckily, there appears to be a way to get around the "untrusted system file" error by accessing some of the game's files.
How to fix the untrusted file error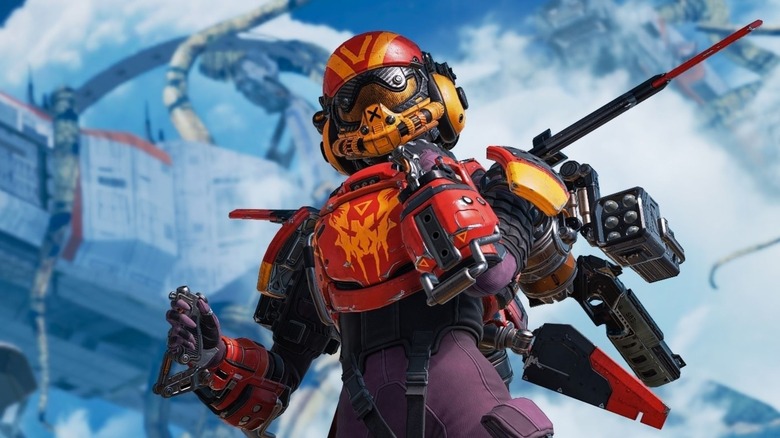 There are a few solutions that worked, according to players online. On Reddit, one user detailed how they fixed their problem. First, you need to find "Apex Legends" in Steam and right-click into game properties. From there, browse local files and look for "Easy Anti-Cheat launcher" and right-click into that file's properties. From there, go to compatibility and choose to run that file as an administrator, which might resolve your issue.
Players can also attempt to reinstall "Apex Legends" on Steam, which might help the problem. However, multiple Reddit users believe that this error could be caused by the latest Steam update and not an update for "Apex Legends." If this is the case, reinstalling the game might not solve the problem. If the issue persists, users may need to wait for a Steam update again or download "Apex Legends" from EA's PC launcher until the issue is fixed. At the time of writing, Respawn Entertainment has not publicly acknowledged the error.