The Real Reason These Resident Evil 4 VR Scenes Were Cut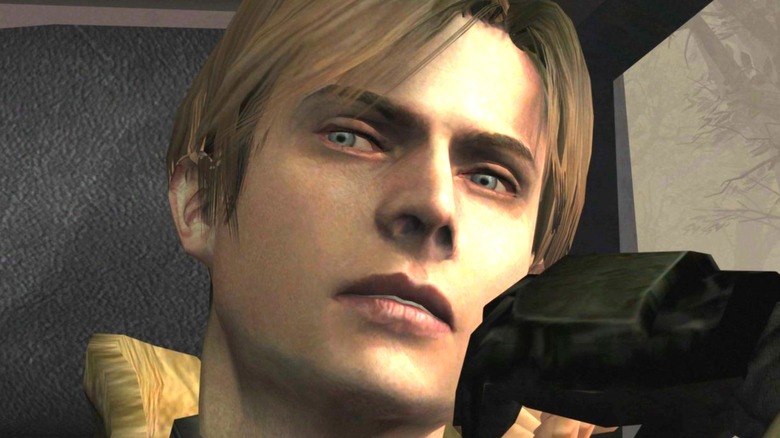 The "Resident Evil" franchise has enjoyed a strong year. Before "Village" drew high marks from critics, the title's sexy vampire lady, Alcina Dimitrescu, became the darling of the internet, spawning a deluge of memes and fan projects. Facebook and Capcom aim to keep the momentum going with a "Resident Evil 4 VR" remake for Oculus Quest 2; however, recent reports have indicated that this fresh take on a classic may have ditched some of the original text and dialogue.
Advertisement
"Resident Evil 4" released for the GameCube in 2005. It received several ports and enhancements in the ensuing years, launching across multiple Nintendo, PlayStation, Xbox, and mobile generations. The VR version already promised the biggest departure from Capcom's initial vision, complete with a new first-person perspective for more immersive scares, improved art and textures, and gameplay tweaks to better serve the virtual reality environment (per Oculus). Though it was indicated that the cutscenes and character animations would remain unaltered, it seems parts of the original script may be left on the cutting room floor.
So, what's missing from "Resident Evil 4 VR" and why did these moments get the axe? 
Advertisement
Resident Evil 4 VR allegedly slashes 'sexist' content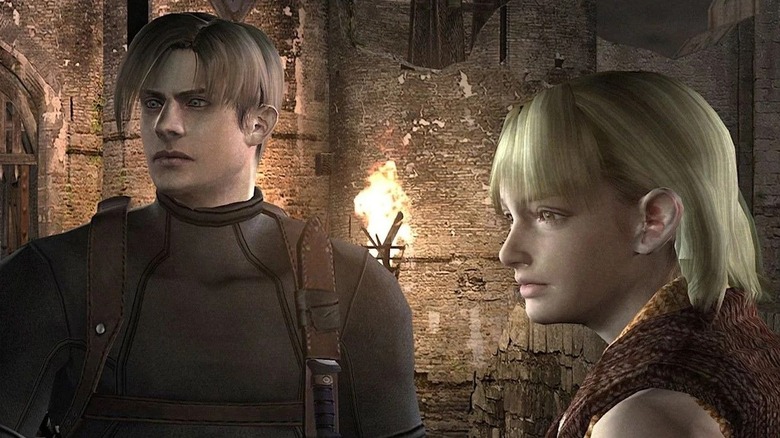 Multiple outlets have asserted that "Resident Evil 4 VR" ditched or altered several written and spoken lines related to gender or sexually charged conversations between the characters. According to Bounding Into Comics' staff and sources, the list of affected scenes includes the initial radio contact between Leon Kennedy and Ingrid Hannigan, an interaction featuring Luis Sera and Ashley Graham, and flirtatious moments between Leon and Ashley and Leon and Ingrid. An achievement and a text-based reference to "sex discrimination" also supposedly differ.
Advertisement
In a separate report, Peter "The Pete" Pischke of The Happy Warrior claimed that developer Armature Studios made these changes "at the request of OculusVR and with the approval of CAPCOM," targeting "sexual harassment, sarcastic expressions, sexist conversations, and expressions that may be indirectly linked to them." Pischke provided a variety of videos, images, and other documentation, detailing the same revisions highlighted by Bounding Into Comics. No official confirmation has come from Facebook, Oculus, Armature, or Capcom regarding these alleged revisions and the potential motivations behind them. As with all leaks, it's best to approach the situation with skepticism.
You won't have to wait long to find out how the remake differs from the original. "Resident Evil 4 VR" comes to Oculus Quest 2 on October 21.
Advertisement