Rocket League Update Coming This Week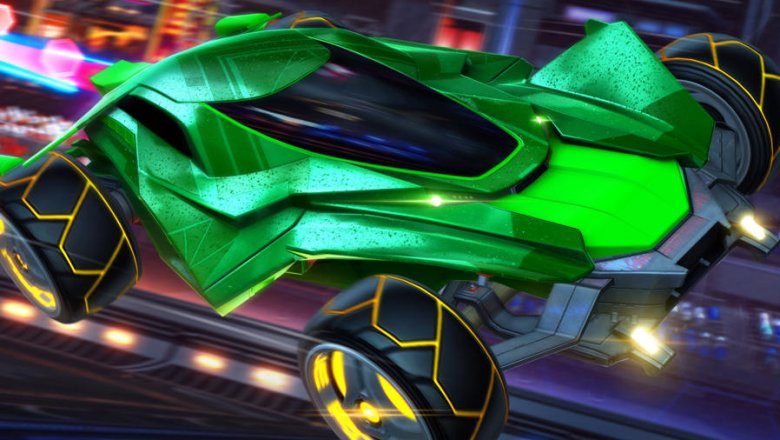 Psyonix Inc.
Some exciting upgrades will zoom onto Rocket League soon.
Psyonix, the publisher behind the super-powered soccer-car game, announced that the next update for Rocket League is coming on Wednesday (May 10). Update 1.34 is packed with all-new battle vehicles, technical improvements, sleek redesigns, and the return of a fan-favorite gameplay arena.
Advertisement
The news broke on the official Rocket League website, where Psyonix posted a blog update detailing the update's arrival and content specifications. "We're excited to announce that our next update for Rocket League is coming later this week," Psyonix wrote. The update will arrive on May 10 at 3pm PDT/6pm EDT for North American players, and on May 11 at 12am CEDT for European fans and 9am AEST for those in Oceania.
Psyonix went on to state that fans' feedback "has been heard" and Rocket League will reintroduce the popular Neo Tokyo arena, which has been completely revamped. Gone are the parallel ramps that once sat at either side. Neo Tokyo will now be a more standard Rocket League stage. However, Psyonix has "left the scenery untouched" in order to maintain the arena's "futuristic metropolis look." With Update 1.34, Neo Tokyo will return to the game's full range of playlists, including Competitive. Fans can also dive into the arena in private gameplay matches.
Advertisement
But never fear, classic Neo Tokyo lovers. The forthcoming Rocket League update will also feature the older version of the arena, which was first introduced last year (via GameSpot). Psyonix has renamed it "Tokyo Underpass," and made it available for play in offline and private matches only. Tokyo Underpass takes the place of the game's current Underpass stage, which will see its end once Update 1.34 is implemented.
A new battle car will enter the mix as well. The bright green Mantis takes inspiration from the Batmobile, which was added in the game's Batman v Superman DLC update. The vehicle is "fully customizable and has an all-new look, but it uses the same low, flat hitbox, and turn radius as the Batmobile." Six Decals come bundled with Mantis: Arrowhead, Battleworn, Kaze, Maxx, Roasted, and Uproar. Available only as a limited drop inside the game's new Nitro Crate, the Mantis is a battle-car many fans will want to get their hands on before it's too late.
Update 1.34 will also include the aforementioned Nitro Crate, which contains "limited-drop Wheels, Decals, Rocket Trails, and Black Market customizations." Psyonix concluded its post by offering more information on an upcoming framework for "in-game items" that are connected to Zag Toys' Mini Pull-Back Racers. According to Psyonix, "Once the blind-bag toys start hitting store shelves in June, Rare and Very Rare Pull-Back Racers will include unique codes redeemable for a set of in-game items."
Advertisement
Patch notes for the upcoming Rocket League update are anticipated to be released before May 10. We'll provide you with a full list of details as soon as they're unveiled. In the meantime, take a few of the best PlayStation 4 games out for a spin.