Quake Champions Beta Test Is Open To Everyone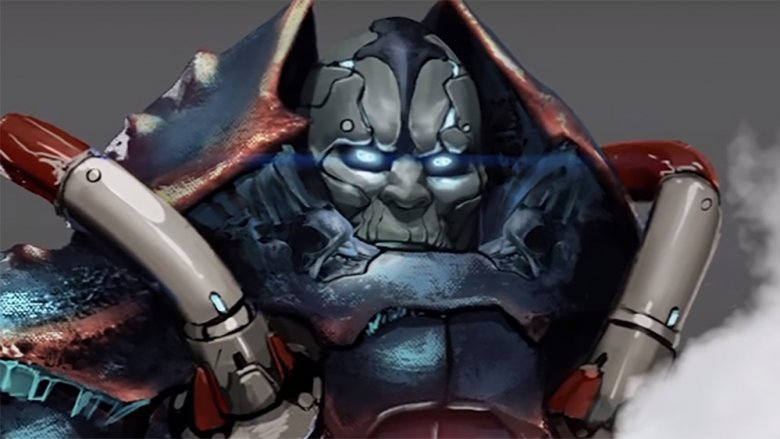 Later this week, Bethesda and id Software are holding a "large scale tech test" for Quake Champions, the multiplayer shooter inspired by the classic PC title, and everybody is invited. From May 12 until May 21, anyone who signs up at the official Quake Champions website will be able to participate in the event, which is essentially a week-long (and totally free) beta test.
Unlike previous Quake betas, which only ran on the weekends, the Quake Champions tech test will be live 24 hours a day. In addition, on May 12, Bethesda will lift Quake Champions' non-disclosure agreement, meaning that players will be free to share videos, screenshots, and comments about the game without worrying about running afoul of Bethesda's lawyers.
Advertisement
Finally, during the test Bethesda and id will launch Quake Champions' new four-versus-four "Sacrifice Mode," which the developer says is designed to help Quake make a dent in the competitive but lucrative esports scene.
Quake Champions, the first main entry in the Quake series since Quake 4 in 2004, is an multiplayer shooter in the style of Unreal Tournament and Quake III: Arena. In Quake Champions, players choose a character with unique stats and abilities, then jump into the game for fast-paced combat spread across a variety of different maps, all of which have Quake's classic occult-influenced aesthetic.
The original Quake debuted in 1996, while its sequel—one of those games that revolutionized the industry—arrived just a year later. Not only was Quake one of the first first-person shooters to use fully 3D environments and real-time 3D rendering, but it also helped popularize online multiplayer, a tradition that Quake Champions seems to be upholding quite nicely. Quake Champions does not have a release date at this time, and is currently a Windows PC exclusive.
Advertisement