Next Assassin's Creed Takes Place In Ancient Egypt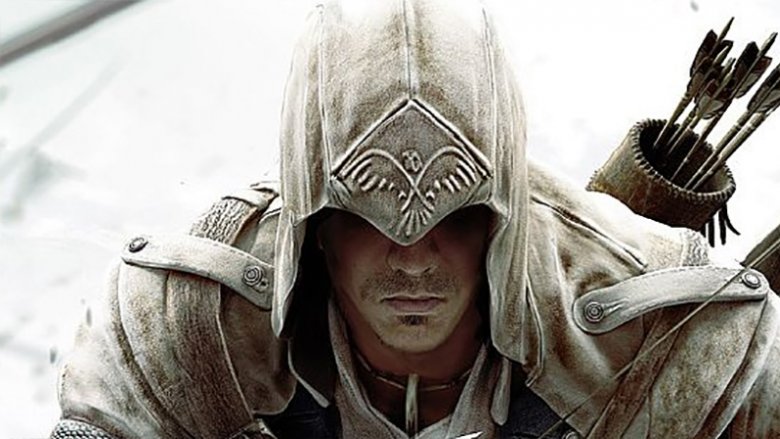 According to Reddit and Eurogamer, the rumors are true. The next game in the Assassin's Creed franchise will be Assassin's Creed: Origins, and will be set in ancient Egypt, ending the series' steady march forward from the crusades through the Renaissance up to Victorian England.
This information comes via a now-deleted Reddit account that posted a partial screenshot from the upcoming game. In the picture, the unnamed assassin stands on a sailboat in the middle of a river—presumably the Nile—while a city gleams on one of the opposite banks. On-screen text tells the player to "assassinate the Crocodile" and to "follow Shadya to Khenut's Villa" (as Polygon notes, Khenut is the name of an Egyptian queen).
Eurogamer's sources claim that the image is legitimate and that the title of the game is indeed Assassin's Creed: Origins, but stopped short of confirming the alleged Egyptian setting. The screenshot seems to indicate that sailing, which was a popular part of both Assassin's Creed III and Assassin's Creed IV: Black Flag, will return, as will bow and arrow combat.
Assassin's Creed: Origins' timeline and new location don't come as a complete surprise. Kotaku ran a rumor about Assassin's Creed's move to Egypt back in January 2016, when the game was codenamed Empire, while WWG leaked both Assassin's Creed: Origins' title and setting lask week. WWG's sources also claim to have seen a teaser video that began in Egypt before moving on to other settings, including World War II-era France and the modern day, although it's not clear if that teaser contained actual gameplay footage or just pre-rendered video.
The first Assassin's Creed game came out in 2007. From 2009 through 2015, Ubisoft released an Assassin's Creed game at least once a year. While the last game in the series, Assassin's Creed: Syndicate, received positive reviews, its predecessor, Assassin's Creed Unity, was filled with glitches and bugs, forcing Ubisoft to put the series on a brief hiatus in order to get the franchise back on track.
An Assassin's Creed feature film starring Michael Fassbender hit theaters in December, 2016 and ended up being one of the year's biggest flops—hopefully Assassin's Creed: Origins will have better luck. We'll see.