Hackers Are Stealing Twitch Streamers' Money
Some Twitch streamers reported that hackers are stealing their payments by replacing their payout methods with an unknown PayPal account. The streamers explained that Twitch isn't doing anything about it. As reported by Dexerto, the issue first came to light when Killadelphia tweeted that, despite having a new password and two-factor authentication, someone accessed his account and added a new PayPal address in his payouts.
Twitch sent Killadelphia's earnings from subs, bits, and ad revenue to the hacker's PayPal account. Killadelphia posted a follow-up tweet with an email from Twitch stating that the company can't do anything about payments that have successfully cleared, despite the fact that Killadephia said the hackers bypassed the two-factor authentication.
Other streamers have mentioned similar issues. Streamer xSophieSophie also tweeted that despite changing her password after the hack that put accounts in danger and enabling two-factor authentication, someone was able to access her account. That person replaced xSophieSophie's payout method with a new PayPal account and Twitch sent her an email stating that the company couldn't do anything to recover the lost revenue. Twitch instructed both streamers to change their passwords and enable two-factor authentication, despite the fact that the hackers were allegedly able to get around those things. Now, gamers are demanding Twitch do something about the issue. 
Streamers urge Twitch to help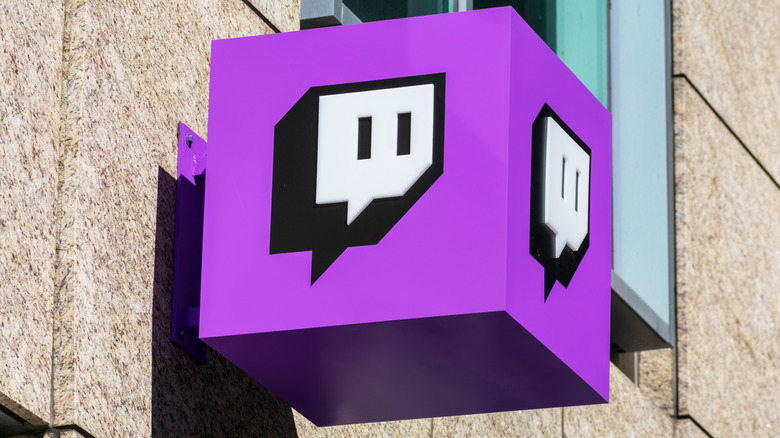 Michael Vi/Shutterstock
Another streamer, Elite_Jonas, also shared that their payment of $347 was sent to a mysterious PayPal account without their knowledge. Elite_Jonas added that they didn't receive an email notification of any kind that their payout method had been changed. Like the other streamers, Twitch stated that it was unable to do anything, and that the streamers should change their passwords again. Based on the scattered reports, it's unclear how many streamers have been affected by these hackers and if there is a common thread between their accounts.
It's common knowledge that Twitch can be shady at times, but the affected streamers seem very upset with the company's lack of response. Killadelphia even threatened legal action against Twitch. All of these reports could be because Twitch suffered a massive breach earlier this month, where 125 GB worth of information was dumped online. Users still aren't sure what information was accessed in the hack, though Twitch acknowledged the breach was real and told users to change passwords and enable two-factor authentication as a safety precaution. It's unclear why the company appears to not be taking these issues seriously, especially in light of the recent breach.