Things Aren't Looking Good For A Sexy Knuckles In Sonic The Hedgehog 2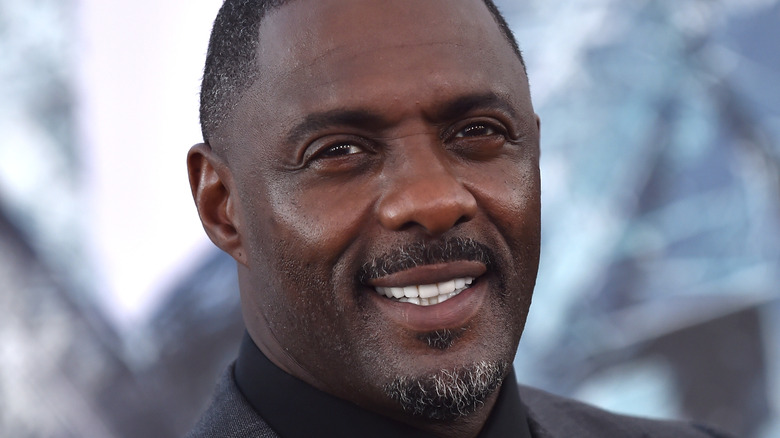 DFree/Shutterstock
Apparently, fans want something very specific from Idris Elba movies. When Elba was cast as the red, rude echidna Knuckles in "Sonic 2," fans went wild thinking of what the famous actor could bring to the character. Gamers immediately assembled several burning questions about the echidna's upcoming big screen debut, wondering if Knuckles will have an accent in "Sonic 2" or what his character design might look like. While fans got a first look at Knuckles' potential design via a leaked set photo, it's still unclear what direction the film will take Sonic's sometimes-antagonist. Now, fans might have a hint, as Idris Elba has revealed one small detail about how Knuckles will be portrayed.
Advertisement
One thing, fans know for sure? Knuckles won't be sexy. Speaking to Screen Rant, Elba shared that he can't say much about his upcoming character, "​​But I wouldn't say he was sexy. I don't think I'm going for that. That's for sure." Wait...what? 
When an interviewer told Elba has a sexy voice and asked about how he'll play Knuckles, Elba felt moved to say that he's not intentionally trying to be sexy in the role. However, it's a fair assumption that at least a few fans expect every role Elba takes to be somewhat sexy, considering the actor's smooth accent and dashing good looks. Also, it should be mentioned that Elba was named People's Sexiest Man Alive in 2018. All that being said, "Sonic" fans seemed undeniably confused about Elba's comment. Well, confused and disappointed in equal measure.
Advertisement
Idris doesn't get to decide that.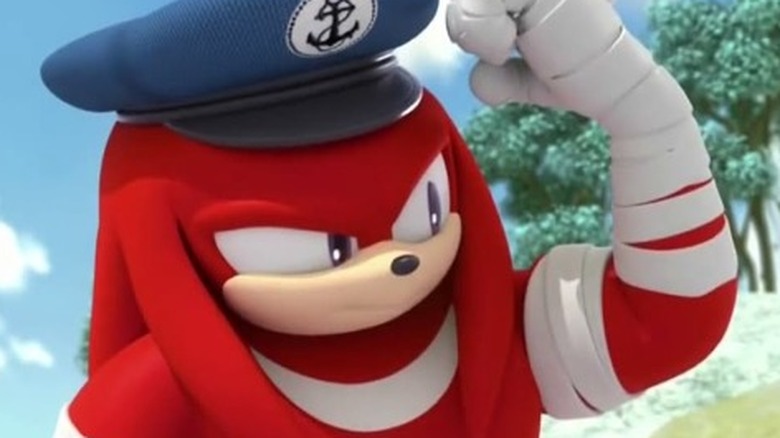 Cartoon Network
On Twitter, @CaptainSlow181 said what many fans were thinking by tweeting, "I can honestly say I have never been attracted to Knuckles — maybe there is something wrong with me." The quote from Elba seemed to suggest that he thought fans were expecting a sexier version of Knuckles, which left some confused. Others thought the quote was a joke, and only grew more suspicious after several news outlets began reporting on it. Some just wondered if there were any other times when Knuckles has been portrayed as sexy.
Advertisement
For some fans, Elba can't help but be sexy and compelling. One gamer commented at the news, writing, "So Idris Elba isn't voicing him anymore?" Another fan explained, "Regardless, anything voiced by IDRIS ELBA is automatically gonna be sexy." As with many things in fandom, Elba doesn't ultimately influence what fans think of his portrayal of Knuckles. As @CapaJC said, "Idris doesn't get to decide that."
As many in tune with the "Sonic" fan community know, Knuckles has always been considered one of the more mysterious and elusive  characters in the series, which makes him fit right in with some of Idris Elba's more smoldering roles. And as one fan tweeted, "it's too late Idris Elba, plenty of people already thought Knuckles was sexy." There could be a few reasons why Knuckles earned this reputation; however, none of them have anything to do with Elba.
Advertisement
What makes Knuckles so intriguing?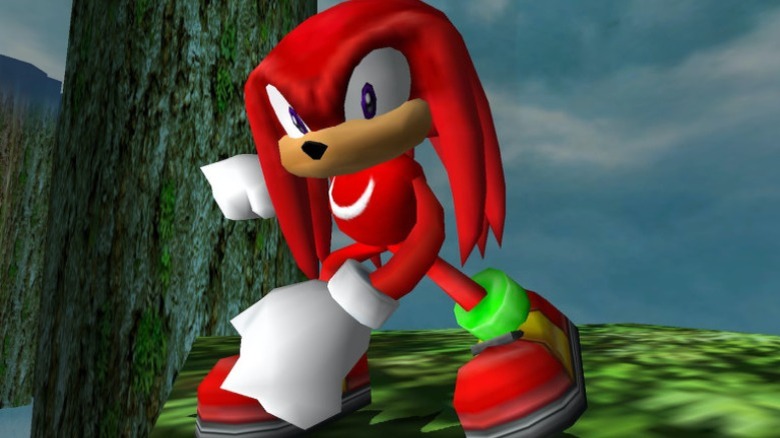 Knucles first appeared in "Sonic the Hedgehog 3" as a hot-headed counterpart to Sonic. He later moved a more prominent role in "Sonic and Knuckles," snagging a spot in both the game's title and on its cover. That being said, Knuckles has been portrayed in various ways throughout the lifespan of the "Sonic" franchise, and many think he needs to return to his mysterious, level-headed roots.
Advertisement
Knuckles has always been interesting on a character level. One Redditor proposed a way to bring the "Sonic" cast back to its roots in the future, noting that Knuckles is the coolest character of them all because he was "a mysterious guardian of a weapon so powerful that it was RISEN INTO THE SKY to keep it out of the hands of the weak and wreckless." The now-deleted author noted that Knuckles would be strong and collected, but also "a little gullible" because of his mostly isolated existence. While sexy is certainly subjective, there's no denying that Knuckles was, at one point, cool, a sturdy, dedicated foil for Sonic himself.
The "Sonic Adventure" games fleshed out Knuckles' backstory and depicted him as an isolated guardian of the Master Emerald, unsure of the ways of the world but fiercely dedicated to protecting it. By casting Knuckles as a bit of an outsider, Sonic developers assured that he'd have a cool vibe, luring fans in with his mystery and keeping them there because of his devil-may-care attitude.
Advertisement
Fans will have to wait and see what sort of Knuckles "Sonic 2" unleashes on the world. At the end of the day, fans can always follow @Gwenwid's lead and enact a "massive boycott on this movie! Sexy Knuckles is only Knuckles!"