Returnal Finally Adds The Feature People Have Wanted Since Release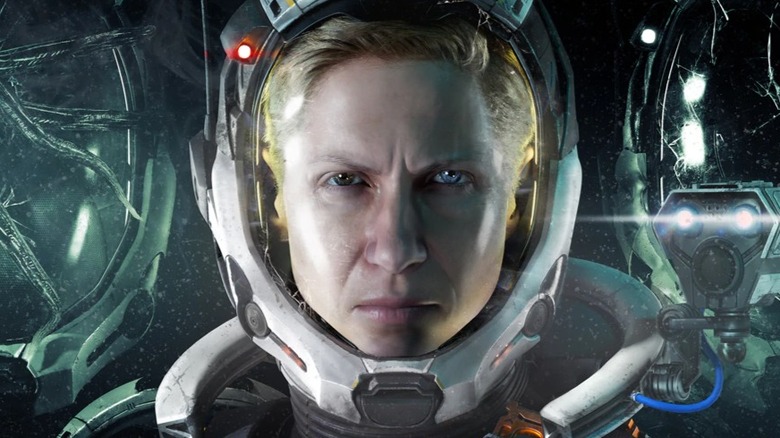 Since its release in April for the PlayStation 5, Housemarque's "Returnal" has enjoyed a unique status as one of the few next-gen exclusive titles. One of the best video games of 2021, the third-person shooter scored high marks with reviewers, in no small part thanks to a host of features that weren't possible before Sony launched its latest console. Buoyed by ray tracing at 4K 60FPS and fantastic load times, "Returnal" secured an impressive 85 on Metacritic, a score that might have trended a little higher if it weren't for the absence of a particular option.
Advertisement
In "Returnal," players take on the role of Selene, an ASTRA Corporation space pilot who goes AWOL to investigate a mysterious signal on the out-of-bounds planet Atropos. After crash landing, she finds herself trapped in a time loop, unable to escape or make contact with the outside world. To uncover the truth and complete the campaign, players enter a cycle of life and death that blends sci-fi, roguelike, and shooter elements — an effective if potent cocktail made harder to swallow by the complete lack of a save system.
"Returnal" takes an average of 20 hours to beat, with individual runs sometimes lasting several hours. The setup tested even the most experienced roguelike players, especially when jumping to another title or turning off the PS5 meant losing all the progress on your current pass. Thankfully, Housemarque listened to player feedback and rolled out a solution in a recent update.
Advertisement
Take a break from Returnal with Suspend Cycle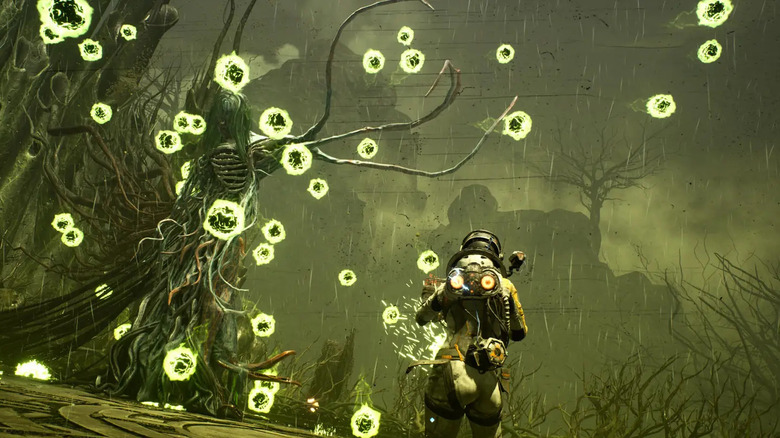 As shared in an October 26 blog post, the "Returnal" 2.0 update added two major elements: a photo mode and Suspend Cycle functionality. Rather than putting your PlayStation 5 in rest mode and praying an automatic update doesn't cause the game to close, you can now suspend your run when you need to step away. Using this feature creates a suspend point, allowing you to close the program and even turn off your console. When you load back in, "Returnal" deletes the suspend point and picks up where you left off. You are welcome to suspend as many times as you like, even in the same cycle.
Advertisement
To "preserve the intended challenge and flow," Housemarque incorporated some caveats for the new mechanic. You can't suspend your "Returnal" cycle in the middle of a boss fight, cutscene, first-person segment, or "intense combat scenarios." According to game director Harry Krueger, the team went in this direction to "keep the roguelike spirit and 'high stakes' commitment to your run intact, while still providing some quality-of-life convenience for players who like to experience 'Returnal' in shorter bursts."
The "Returnal" 2.0 update, complete with Photo Mode and Suspend Cycle, is now live.