The Tragic Death Of Overwatch Pro Kim 'Alarm' Kyeong-Bo
"Overwatch" eSports team Philadelphia Fusion has announced the tragic passing of pro player Kim "Alarm" Kyeong-Bo. Alarm died suddenly over the weekend at the age of 20. No further details or cause of death has been made available, and Alarm's family has requested privacy at this time. 
Advertisement
"We are devastated and heartbroken to hear about Kim 'Alarm' Kyeong-Bo's passing," Fusion said in a statement on Twitter. "Alarm was the heart and soul of our organization, and our thoughts and prayers are with his family and friends as we mourn this tragic loss."
Alarm was a highly touted "Overwatch" player known for being one of the best in the world, especially in the flex support role. Having represented Fusion in the Overwatch League, Alarm won 2020 Rookie of the Year, a Role Stars award, and was in the running for the league's MVP award (per Dot eSports). In the aftermath of the news, devastated fans and fellow pros have taken to social media to express their condolences.
The Overwatch community sends their love to Alarm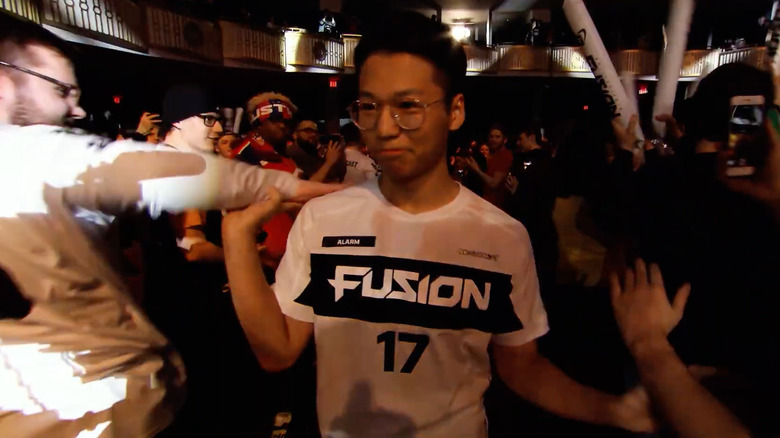 Fans of both "Overwatch" and Alarm's esports career have sounded off on social media to say they hope Alarm's favorite game will find some way of paying tribute to him, like naming an award after him. Meanwhile, many of Alarm's peers posted tributes to the young "Overwatch" phenom after learning of his death.
Advertisement
In a particularly touching tribute, Team Spitfire's Poko, said that Alarm was "like [his] little brother." He added, "The kid was genuinely cracked at [O]verwatch and an incredible teammate to work with." Poko remarked that Alarm had a "positive attitude" and said that he'd miss his fellow gamer deeply."
OWL host and esports analyst Jonathan Larsson, a.k.a. 'Reinforce,' called the news "unbelievable" and "absolutely tragic," saying "Alarm will be remembered as someone who truly excelled at what he did and brought so much joy to people all around the world."
Prior to Alarm's passing, Philadelphia Fusion had announced that he would be returning to the team again for the 2022 OWL season.