Fortnite Takes Action After Travis Scott's Deadly Astroworld Concert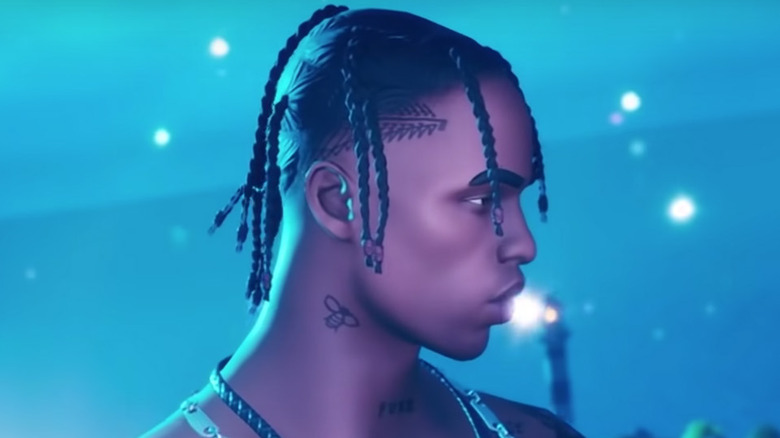 Days after a tragic incident of crowd surge at the Astroworld Festival left 8 dead and dozens seriously injured, festival founder and rapper Travis Scott is still receiving backlash for what many have perceived to be negligence on his part. The deadly incident has already drawn several lawsuits (per The Guardian) and it seems that other non-related parties are also taking action. One of these parties appears to be "Fortnite," a game with which Travis Scott has collaborated on many occasions.
In the fallout of the Astroworld tragedy, Epic Games has removed Travis Scott's "Out West" dance emote from "Fortnite." Epic also disabled the online shop's Daily section on November 7, with a statement posted by @FortniteStatus confirming the temporary shutdown. 
"It's known that the 'Daily' section of the Item Shop has been disabled," the statement read. "This is intentional and the 'Daily' section will return with the next Item Shop refresh." Travis Scott isn't mentioned in the post by name, and Epic Games declined to make any kind of public statement on the matter when contacted by IGN. However, much of the discourse online suggests that fans believe the removal of the emote is a result of the controversy surrounding the deaths at Astroworld.
Fortnite's collaboration with Travis Scott may be over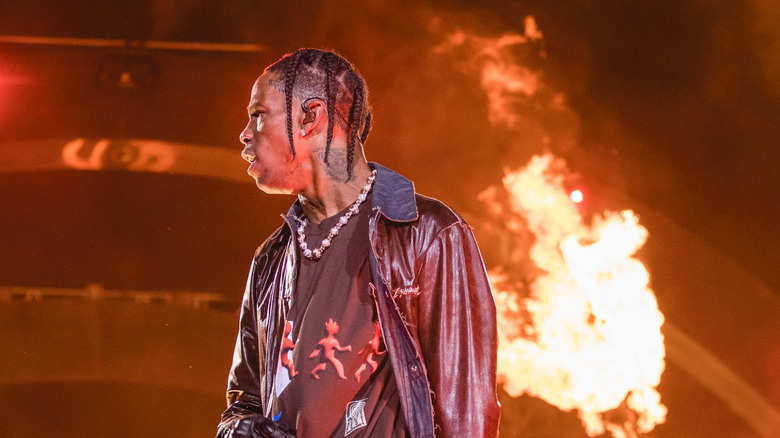 Rick Kern/Getty Images
Travis Scott has frequently collaborated with Epic Games and "Fortnite" to promote his music in the past, the most notable collaboration being his "Fortnite" concert in April 2020 in the midst of the COVID-19 pandemic. But given the backlash Scott has received in the aftermath of the Astroworld tragedy, fans are certain that the company now wishes to distance itself from the rapper, especially with all of the lawsuits looming against Scott and the festival organizers.
USA Today reports that over a dozen lawsuits have been brought against Scott, rapper Drake (who made a surprise appearance during Scott's set), promoter Live Nation, and organizers ScoreMore. Scott himself is named in at least 14 of the suits, all of which seek at least $1 million in damages and accuse those involved of gross negligence.
Scott issued a statement offering prayers to all of those effected, saying, "I'm absolutely devastated by what took place last night," However, Scott's statement had fans seeing red, with many arguing that his words simply aren't enough, particularly after video surfaced of people reportedly trying to stop the concert amidst the chaos.
As the controversy rages on, it's unclear if Epic Games will make a statement regarding its ties to Travis Scott.