Netflix's League Of Legends TV Show Has Been Scored On The Tomatometer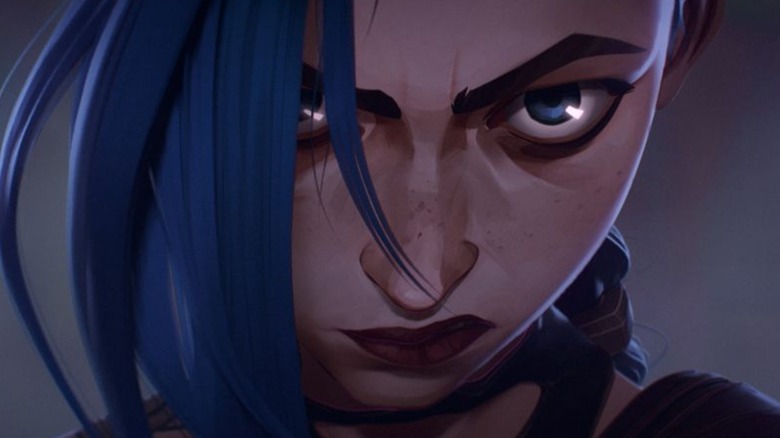 Netflix
Riot Games, the company behind the "League of Legends," recently started looking into new ways of telling stories in the game's universe. This has resulted in new games, like the card-based "Legends of Runeterra" and the brand-new turn-based RPG "Ruined King," as well as the popular Netflix series "Arcane." Since launching on Nov. 6, "Arcane" has received a number of fan and critic reviews, which have resulted in a Tomatometer score that is pretty legendary.
Advertisement
"Arcane" currently rocks a 100% score from critics on Rotten Tomatoes, indicating rave reviews. After seeing just the first three episodes, EJ Moreno of Flickering Myth said that "most series wish they could start off this strong." Meanwhile, Austin Burke praised the series' visual style, calling it "some of the most brilliant animation we've seen on Netflix." 
Whether you knew some of the characters or parts of the lore didn't matter, as critic Joel Keller pointed out. In its first two weeks, "Arcane" has managed to draw both fans of the series and newcomers who are just looking for a good show, and there are a number of reasons why "Arcane" has resonated with audiences.
Arcane has received a glowing reception from fans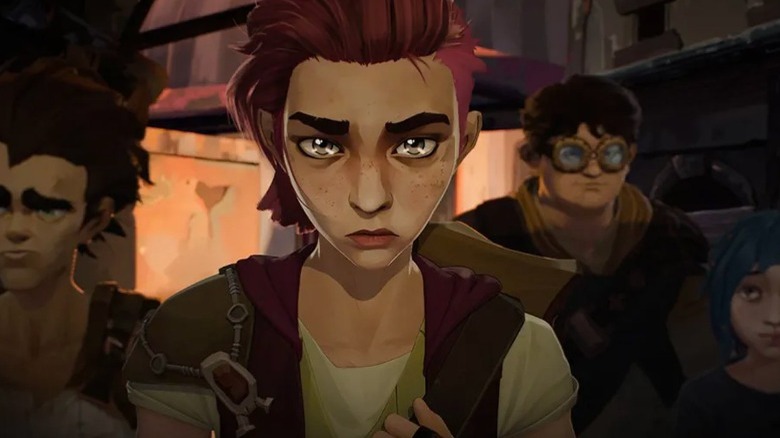 Netflix
Over 1,300 fans have chimed in on Rotten Tomatoes, giving "Arcane" a 98% rating. In fact, user Victor O called the series a "love letter" to "League of Legends" players. Another fan of the games summed up the series by saying it was "everything I wanted it to be [and] more," with stunning animation and lore that enriches the games. 
Advertisement
One "Arcane" viewer who went into the series knowing nothing about "League of Legends" likewise applauded the storytelling and animation, calling the Netflix series "a true work of art, something rarely seen in mainstream media." Fans have also latched onto the energetic and dedicated voice cast. According a Looper interview with Ella Purnell, the voice of Jinx, a conscious decision was made for the cast to approach their roles in a very theatrical fashion, which led to some excellent performances.
The series still hasn't been released fully, and the last episodes will be released on Nov. 20. While there's no news on a Season Two for the show just yet, fans are already starting to theorize about what could come, including crossovers with other properties in the "League of Legends" universe. Maybe the next season will achieve 100% ratings across the board. 
Advertisement