This Awkward Harry Potter Game Bug Is Making Players Uncomfortable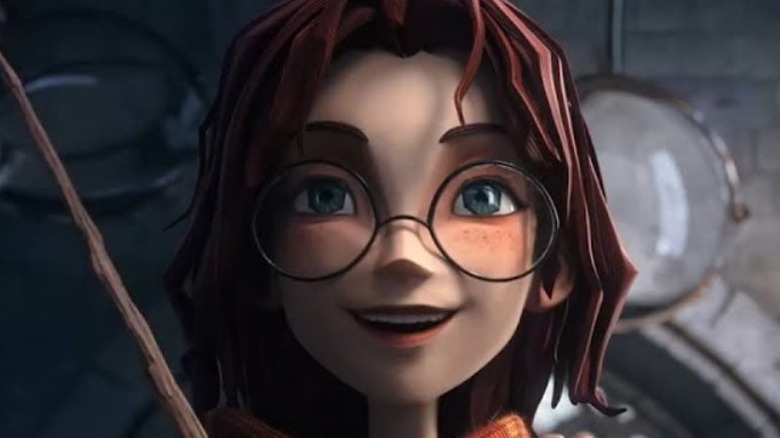 Even as the first "Harry Potter" film is celebrating its 20th anniversary, other parts of the series' expansive reach are experiencing difficulties. 2021 began with the delay of Avalanche Games' "Hogwarts Legacy," and now another "Harry Potter" video game is attracting attention for awkward reasons. 
Advertisement
NetEase Games tried to capture a bit of the franchise's magic by creating its own game in the Wizarding World, "Harry Potter: Magic Awakened." The game, which is currently only available in a handful of countries like Japan, Indonesia, and South Korea, is a card-based RPG that allows players to take control of an anime-inspired character to journey through a magical life at Hogwarts. However, one bug is currently making "Magic Awakened" not so magical for players.
Niko Parnters analyst Daniel Ahmad, a Niko Partners analyst and frequent commentator on video game business practices and culture, brought the issue to the internet's attention by tweeting screenshots from "Magic Awakened" and explaining the controversy. He tweeted that "Magic Awakened" developers noticed a "bug" that caused female characters to look like they're making very suggestive facial expressions when performing magic. Some players were understandably upset, confused, and uncomfortable with this particular animation, but NetEase explained the underlying issue clearly.
Advertisement
The underlying problem was simple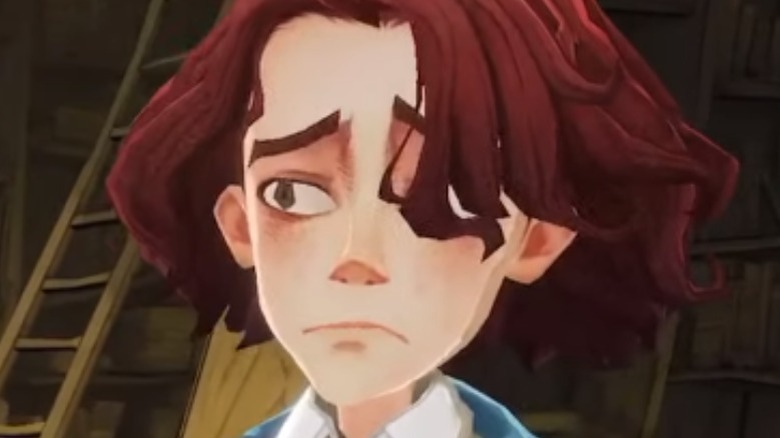 Ahmad said that NetEase had a simple answer for the suggestive expressions: issues with graphical clipping. NetEase explained that the developers had an issue with characters' tongues clipping through parts of their face, including the chin, resulting in an oddly waggling tongue during magical battles. That doesn't mean gamers were happy about the glitch, though, and many pointed out that male characters oddly did not experience this same issue.
Advertisement
NetEase has given players in-game compensation with special items and in-game money, according to Ahmad, but some damage has already been done. While some players questioned why the expressions would be so controversial, others were quick to point out that countries like China (where "Magic Awakened" has seen massive success) have stricter rules about what can and can't be included in games. Meanwhile, other gamers simply questioned if the expression was really an accident or not.
It seems every "Harry Potter" game is destined for some kind of problem. "Hogwarts Legacy" had gamers in an uproar due to its former lead designer's controversial YouTube channel, it's unclear when (or if) "Magic Awakened" will make its way to the western side of the world, or if there would even be a market for it at this point.
Advertisement