Resident Evil 4 Actor Leak Has Everyone Stunned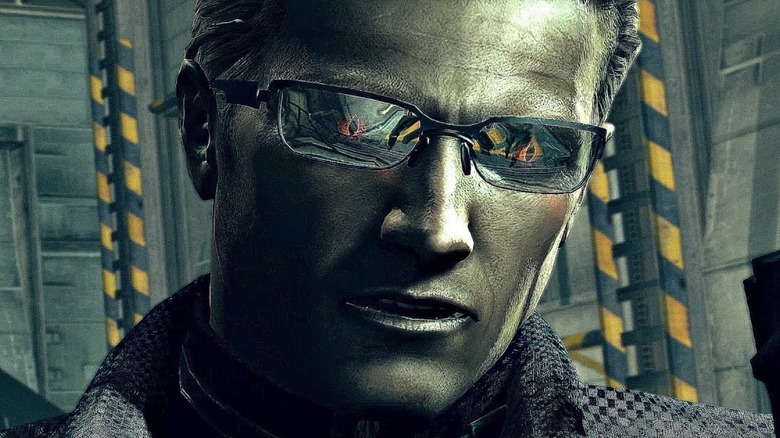 "Resident Evil 4" is widely regarded as one of the best games in the "Resident Evil" franchise, as well as one of the most exciting survival-horror titles ever made. It's no wonder why fans have been clamoring for a remake of the beloved game, particularly after the successes of Capcom's remakes of "Resident Evil 2" and "RE 3." Fans have been hearing rumblings of a "Resident Evil 4" remake for a while now, but it appears that a prominent voice actor has basically confirmed that a new "Resident Evil 4" is on the way — and they may have just risked their future with the popular zombie-killing franchise to do so.
Advertisement
According to @BewareCreepyVAs, a Twitter account that aims to raise awareness of inappropriate behavior on the part of voice actors, longtime Albert Wesker voice actor D.C. Douglas has allegedly broken an NDA and shared concept art of the in-development "Resident Evil 4" remake. @BewareCreepyVAs explains that Douglas, who has voiced the character since 2007, recently told fans on a livestream that he's reprising the role in the "Separate Ways" portion of the remake. 
In the original game, "Separate Ways" was an unlockable side story that showed what special agent Ada Wong was up to during the events of "Resident Evil 4," during which she operated under orders from Wesker. However, there are a few details in the concept art that suggest Wesker may play a more prominent role in the upcoming remake.
Advertisement
What this Resident Evil 4 leak tells fans about Albert Wesker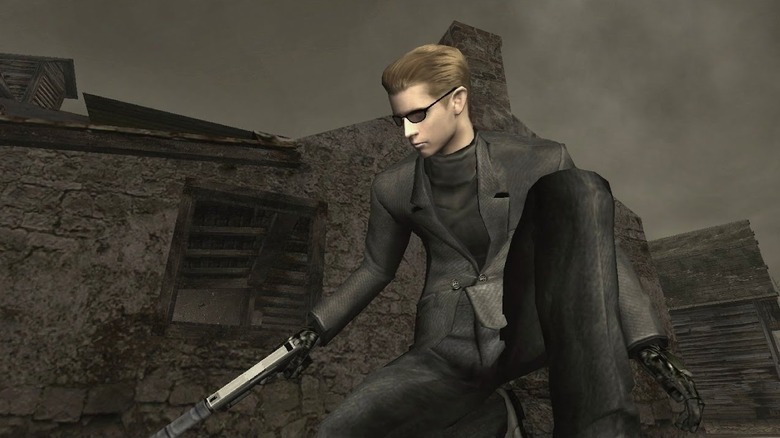 The concept art depicts a classically cool Albert Wesker, complete with slicked-back hair and sunglasses. However, Wesker seems to have gone to a new tailor for this remake — he is depicted in an immaculate dress shirt and vest, rather than the turtleneck and duster combo he sported in the original "Resident Evil 4." The concept art also shows Wesker rocking a bloody and mangled arm, as well as what appears to be a walkie-talkie. It's unclear if this means the remake's version of "Separate Ways" will feature Wesker in a more proactive capacity — or if this is how Wesker will appear in the remake's answer to the "Mercenaries" mode — but the artwork certainly gives fans of the original game cause for speculation.
Advertisement
According to @BewareCreepyVAs, multiple people have reported receiving these concept art images from Douglas, as well as a number of less-than-savory conversations. Companies like Capcom take these kind of contract breaches very seriously, and Douglas' future with the "Resident Evil" series could very well be in jeopardy after this incident. The actor has since deleted his Twitter account.

VGC has reached out to Capcom regarding the accuracy of the alleged leak, but has yet to receive a response. However, D.C. Douglas did take to Instagram to deny any involvement in the leak, telling fans that he has "announced nothing [and] posted nothing." Regardless, it still feels like the remake of "Resident Evil 4" is one of the worst-kept secrets in video games.
Advertisement