The Bizarre Animal Crossing Glitch You Won't Want To Show Your Parents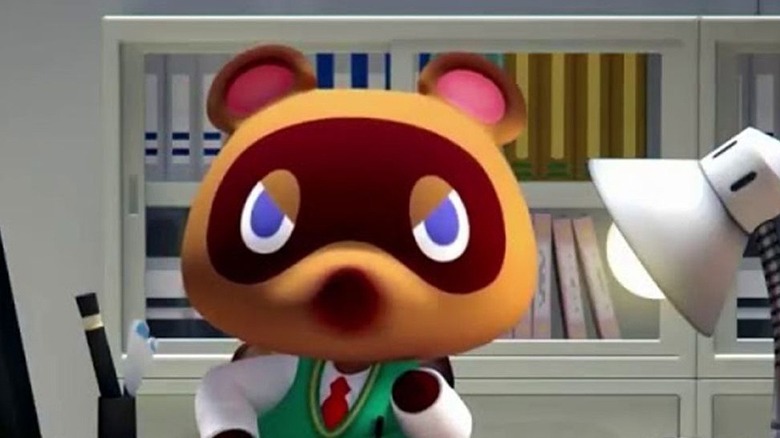 Since its release last year, "Animal Crossing: New Horizons" has been just about as wholesome as a game can get — until now. An unusual new glitch has popped up that has characters wandering around in a very natural state, so to speak. Yes, "Animal Crossing" fans may be shocked to learn that their favorite game just got unexpectedly NSFW. Though the world knew "ACNH" would look a lot different after its big update in November, it's safe to say nobody ever thought they'd see their favorite villagers baring it all. 
Advertisement
Multiple players have pointed out the presence of naked "ACNH" characters popping up, originally thought to be isolated to the café in the "Happy Home Paradise" DLC (per Polygon). Since the anomaly began, however, players have spotted unclad characters in additional areas on their island. 
Adding some insight to the mysterious glitch, at least one "ACNH" gamer noticed that many of the animals in their birthday suits had previously been given custom designs. Though some players suspect that a glitch is preventing custom outfits from loading, it's hilarious to imagine a villager hating a player's custom design so much that they ditch their clothes entirely. Naturally, "Animal Crossing" fans online are having a field day with this bizarre bug.
Advertisement
Animal Clothing: Not Happening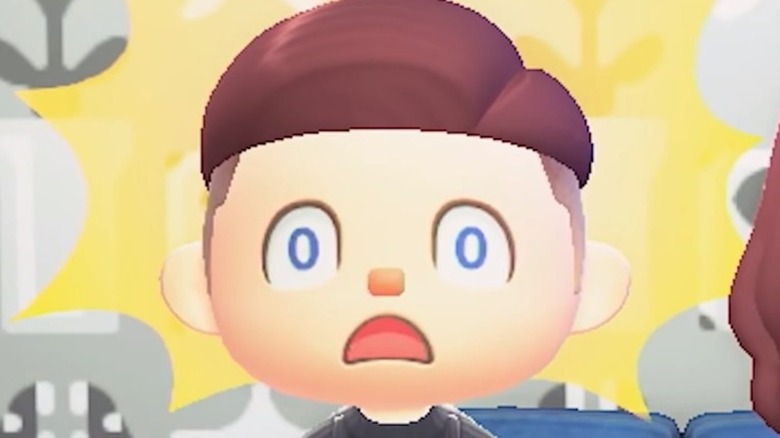 Hilariously unexpected screenshots and videos have been popping up all over social media, showcasing the reality of naked "Animal Crossing: New Horizons" characters in the most casual situations. For starters, the new "group stretching" feature in "ACNH" — in which characters partake in a bit of casual exercise together — becomes quite a bit more awkward when characters decide that it's a clothing-optional activity. 
Advertisement
Cooking in the nude isn't usually recommended, but this glitch removes that notion from "Animal Crossing." One player shared a screenshot of two villagers wandering around the kitchen in the buff, complete with the hilariously urgent caption, "MY GAME BUGGED AND NOW THERE'S NAKED VILLAGERS IN THE KITCHEN." Another fan caught a similar closeup and shared it with the caption, "So apparently, I run a nudist café now."
This wouldn't be as much of a shock if it weren't for the fact that the anthropomorphic villagers of "ACNH" are always clothed, it's a bit of a shock. However, as IGN points out about the game it now calls "Animal Crossing Nude Horizons," K.K. Slider has been getting away with wearing nothing but a guitar for quite some time now.
Advertisement
Players are sure to have more fun with this bizarrely entertaining glitch until it's eventually fixed.