The Last Of Us Show Just Picked Up This Massive Parks And Rec Star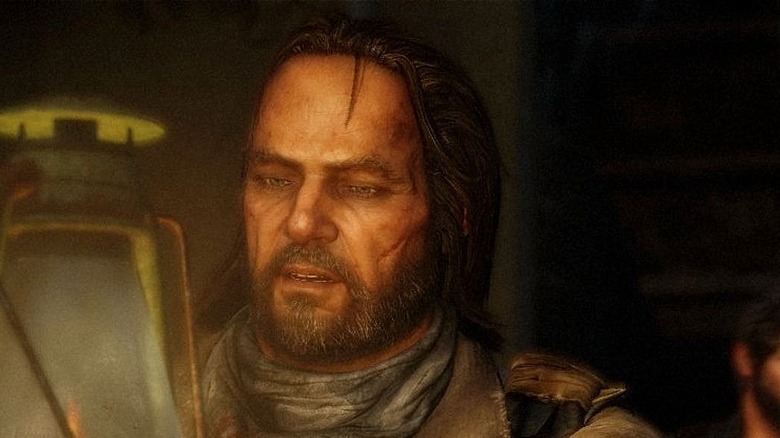 "The Last of Us" HBO show continues to bring in star power, this time adding a beloved "Parks and Rec" star to its cast. The adaptation, which will include game director Neil Druckmann at the helm of at least one episode, has brought on Nick Offerman, best known for playing Ron Swanson on NBC's "Parks and Recreation," to play Bill. As reported by Variety, the role of Bill had actually been previously cast, with Con O'Neill set to play the part. However, O'Neill had to step down from the role due to a scheduling conflict, paving the way for Offerman's casting.
Advertisement
Offerman will spend some time on screen with the duo of Pedro Pascal as Joel and Bella Ramsey as Ellie, although the scope of his role is still unknown. So far, fans have enjoyed the first few looks at the series, which has mostly focused on the main two stars and the set design. The TV show is set to closely adapt the plot of the game, although Druckmann has said that additions and cuts will be made to the story as necessary to translate it for television. If "The Last of Us" show follows the story of the game closely, fans may have a pretty good idea of how much Offerman will factor into the series.
Based on the game, here's how long Nick Offerman will be in The Last of Us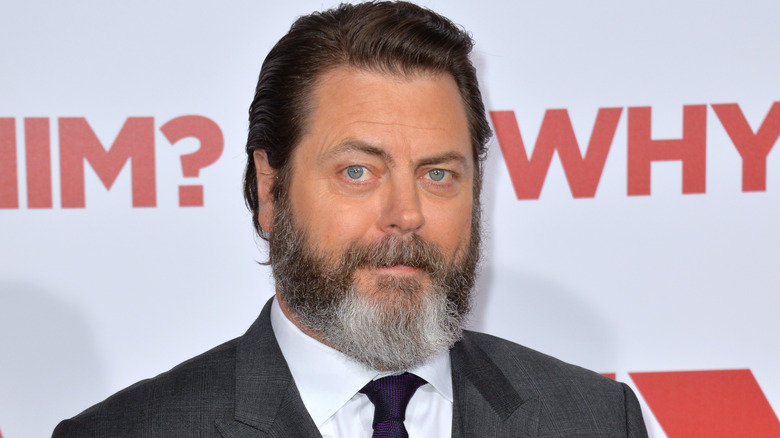 Featureflash Photo Agency/Shutterstock
The Variety report refers to the part of Bill as a "guest starring role," which roughly lines up with his role in the story of the game.
Beware of spoilers for "The Last of Us."
In "The Last of Us," Joel and Ellie stop by Bill's town during their journey across the country, because Bill "owes" Joel a few favors. The hope is that Bill can help them acquire a car to make the journey easier. After navigating through Bill's many traps placed around the town, they finally meet up with him. Bill reluctantly agrees to help, but Joel needs to go around town gathering car parts. After a few close calls, Joel and Ellie bid farewell to Bill and head to their next destination. In other words, the meeting with Bill is but a single stop on Joel and Ellie's longer journey.
Advertisement
It seems likely that Offerman will only be in an episode or two, based on Bill's screen-time in the game and Variety's description of the part. Still, if this is the kind of star power HBO is pulling for the side characters in "The Last of Us" show, fans can probably expect even more exciting casting news in the future.