NES And SNES Creator Masayuki Uemura Passes Away At 78
The success of the Nintendo Entertainment System — known in Japan as the Family Computer, or Famicom — has shaped the entire gaming industry, reinvigorating the home console market and paving the way for every single Nintendo system that would come after it. According to a report from Oricon News (via Google Translate), Masayuke Uemura, the creator behind the NES and Super Nintendo, passed away on December 6 at the age of 78.
Advertisement
Over the years, Uemura often spoke about his experience making the NES and SNES often. In an Iwata Asks interview, Uemura explained that the NES seemed like a pipe dream when it was first envisioned. When he was tasked with creating the system, then-Nintendo president Hiroshi Yamauchi wanted a console that would last against competitors for at least three years, despite Nintendo having almost zero technology at the time — and Yamauchi wanted it done within a year.
Despite the challenges and his uncertainty surrounding the console's success, Uemura was able to create Mario-starring 8-bit console that everyone still loves and plays today.
Uemura's long-lasting legacy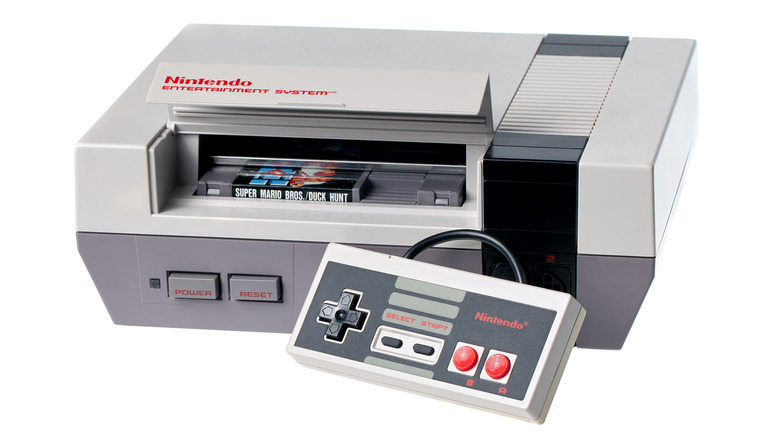 robtek/Shutterstock
When it comes to Nintendo consoles that stand out above the rest, many people argue that the Super Nintendo takes the top, but there's no denying the impact that the original NES changed gaming as we know it. Collectors are still searching for near-perfect condition NES games and paying big bucks for them, and the frenzy can all be traced back to Uemura's legendary work.
Advertisement
Even after his retirement in 2004, Uemura's passion for his work remained clear. In an interview with Retro Gamer Magazine and YouTuber TheGebs24, Uemura commented that he wished he could "revisit that time" when he was creating the NES and relive the experience.
Masayuke Uemura was a gaming icon, and many fans have shared their respects on Twitter in the wake of his passing. In a heartfelt post Twitter, VGC's Chris Scullion credited Uemura's work with changing the lives of the people who experienced it, writing, "It's no exaggeration to say that Masayuki Uemura's work shaped my entire life... his work and the legacy it spawned will continue to touch hearts for lifetimes to come."