The Actress Who Plays Max In Life Is Strange Is Gorgeous In Real Life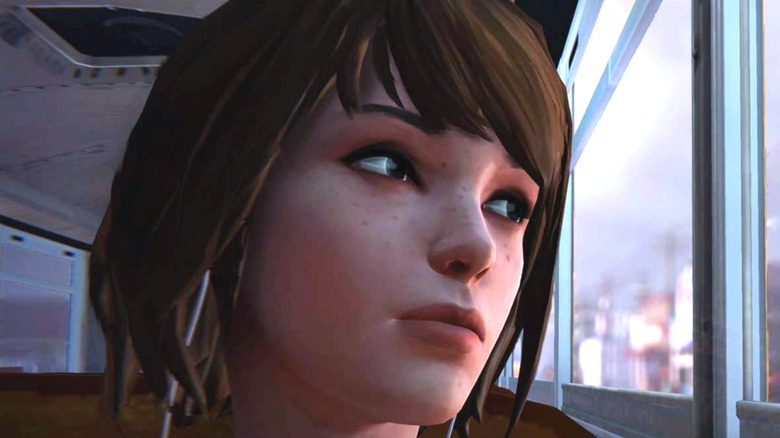 The voice of Max from "Life Is Strange" has made quite the name for herself. A 34-year-old actress who grew up in North Carolina, fans who know her from "Life Is Strange" are already aware of her prowess, but they likely have no idea what she looks like, since the hit game series is animated. As gamers will soon discover, the skilled actress is gifted in more areas than one — and on top of it all, she's drop-dead gorgeous.
Advertisement
In addition to voicing Max and starring in one of the best PS4 games of all time, the "Life Is Strange" actress is a successful singer-songwriter with two albums and multiple singles to her name. Sharing her character's love for music, as well as both her shyness and strong will, the actor behind Max once said, "Honestly, the only way that I didn't connect with Max was the fact that I don't have powers."
Despite what she says, the actress who plays Max from "Life Is Strange" might have some magical powers given her variety of talents. In addition to big roles in both the game "Murdered: Soul Suspect" and the movie "The Day Abby Went Into David's Backyard," she's also scored smaller parts in "Days of Our Lives" and "iCarly." So, who is this incredible woman?
Advertisement
The Incomparable Hannah Telle
With a smoldering smile just as beautiful as her voice and flowing, blonde curls to match, Hannah Telle is flawless in more ways than one. Thanks to her role as Max in "Life Is Strange" — as well as her other acting and musical pursuits — fans already know Telle is talented. On top of that, she's a USC neuroscience student, so her brilliance beams bright across disciplines.
Advertisement
In addition to listening to her super relaxing music on Spotify or Bandcamp, fans can check out Telle's corresponding music videos on her YouTube channel. Though she's not too active on either Twitter or Instagram, Telle does take the time to post occasional updates in the form of attractive, stylistic shots of herself, plus precious pics of her four cats. Her Instagram bio describes her as "vegan for the animals," so she clearly has a special love for her furry friends.
According to her IMDb profile, Telle plays flute and harp in addition to guitar, the latter of which she learned for a role and eventually learned to write songs with. Judging by her history, Telle's openness to new experiences has led to fulfilling professional opportunities and having fun along the way. Clearly, this amazing actress is true to herself and lets her passion shine through all her various projects — while looking fabulous in the process. 
Advertisement