The Real Reason Microsoft Turned Down A Grand Theft Auto Exclusive
Microsoft's "Power On" documentary series recently gave viewers a behind-the-scenes look at the early days of the Xbox, including its ragtag founding team and humble beginnings. The third episode of the series revealed that Microsoft had a chance at publishing one of the most beloved games and building a relationship with a franchise that would live on for years. Unfortunately, during the tumultuous infancy of the Xbox, the company turned down the deal. The little game that Microsoft execs thought wouldn't be bankable? "Grand Theft Auto 3."
Advertisement
"Power On" provides the story of the Xbox straight from the people who were there, packing the tale into six 40-minute episodes. Unfortunately for Xbox — and fortunately for curious fans — the company decided to pass on what could have been a major deal that changed the course of gaming history. In the third episode, Kevin Bachus, Xbox co-creator and head of third-party relations for the first few years of the system, described the incident that many Xbox execs later came to regret. 
Executives were on a tour all over North America, Europe, and Japan, looking for ideas for new games and speaking with any developer that had a promising pitch. Ultimately, the group wanted to show game developers that the Xbox would be successful while also garnering interest and properties for the upcoming console. On this tour, a "small game publisher" approached the team with a proposal no one gave too much thought at the time.
Advertisement
Xbox passed on a best-seller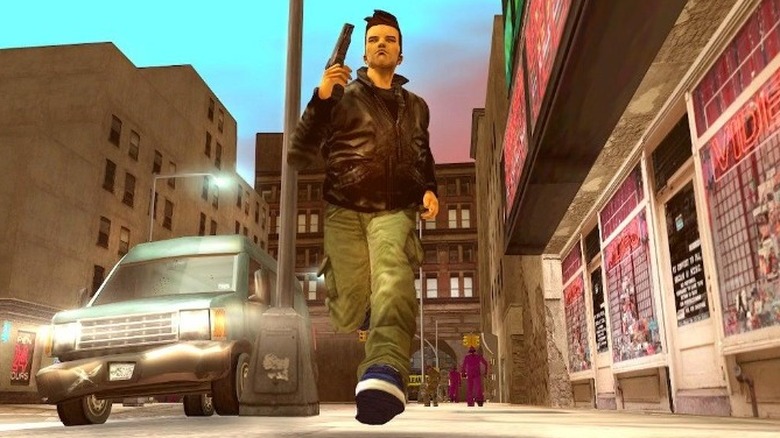 Bacchus explained that the publisher wanted to reimagine one of its previous 2D games on a 3D platform. Drew Angeloff, one of the developers that worked at Xbox during its early days, said that "newly important executives," who likely didn't have any actual knowledge of how programming worked, turned the idea down, confident that the title couldn't make the jump to 3D. Bacchus said he felt surprised that the pitch was rejected, but the numbers did add up at the time. After all, the original "GTA" games for PC weren't all that successful, and they did look vastly different from what would become "GTA 3."
Advertisement
Bacchus noted that "GTA 3" went on to be the best-selling game of 2001 — and a PlayStation exclusive. It might have even gone on to be the bestselling game in 2002, but its sequel "Vice City" launched and outsold its predecessor. "Power On" attempted to gloss over Microsoft's infamous misstep by then discussing games that were ultimately successful and exclusive to the Xbox, like "Oddworld: Munch's Odysee." 
Years later, gamers can relive these early "GTA" games on any console, including the Xbox, through the divisive "Grand Theft Auto: The Trilogy." Even though that collection got off to a rocky start, it did make an appearance on the Xbox, bringing the story full circle.