Haley Joel Osment Gives His Honest Feelings On Voicing Sora In Kingdom Hearts - Exclusive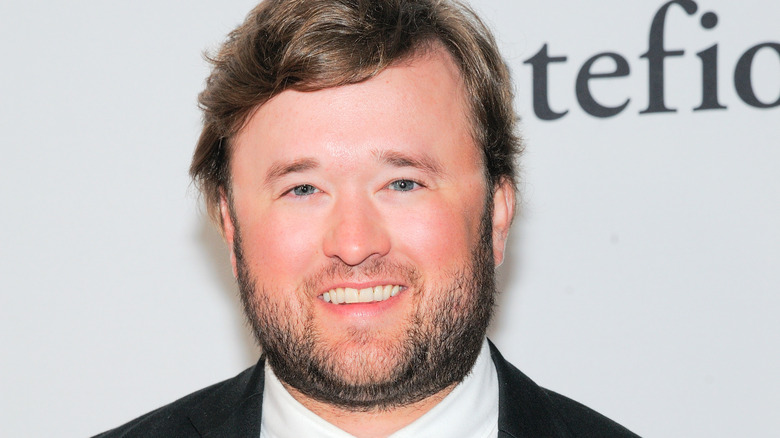 Ron Adar/Shutterstock
To many, Haley Joel Osment is a renowned actor. He's starred in some of the most acclaimed films of the last several decades, including "The Sixth Sense," "A.I. Artificial Intelligence," and "Secondhand Lions." However, one thing many fans may not know about the actor is that he's an avid gamer.
Advertisement
In an exclusive interview with Looper, Osment talked about the similarities he shares with Kash, whom he voices on "Jurassic World: Camp Cretaceous." Namely, they're both gamers, and when asked about what games he's playing in the foreseeable future, he answered, "I've been looking forward to the new "Halo" that's coming out."
Osment does more than just play games. In addition to his voice acting work on the likes of "Camp Cretaceous," "Dogs in Space," and "Star Trek: Lower Decks," he also lends his talents to "Kingdom Hearts" as Sora. It's a role he's had since the English-language version of the game became available in 2002, and Looper couldn't help but ask him about it.
Haley Joel Osment shouts out the 'incredible fan base' of Kingdom Hearts
Sora from "Kingdom Hearts" is one of the most iconic video game characters of the last 20 years, and no doubt that's in part thanks to Haley Joel Osment's amazing voice performance. It's why he keeps coming back to voice the character in various sequels and remakes, and he has the fans to thank for that. As he told Looper, "It's pretty nuts that that's the longest job I've ever had going on 22 years now. And I've had fun playing a lot of the editions of it coming out."
Advertisement
The actor then went on to thank the fans who have stuck with the franchise all these years later. "It's such an incredible fan base that's built such an incredible relationship with it over the past couple decades," he mentioned. "So I love doing that job." It helps that Osment can travel the world for other projects and still do his "Kingdom Hearts" work. As he explained, "We've recorded it remotely from a lot of different cities where I've been shooting over the years and the whole creative team over there. I feel very lucky to be part of something that is such an incredible collaboration with so many people."
What's next for the "Kingdom Hearts" franchise? Osment's not sure, but he hopes there's more to come in the future. We're right there with him.
Advertisement
Season 4 of "Jurassic World: Camp Cretaceous" is now streaming on Netflix. Osment's new movie, "Death of a Telemarketer," is now playing in select theaters.