Control 2: When Will We Get A Sequel?
When "Control" hit the scene in 2019, it captured the attention of players and reviewers, leading to a host of awards and nominations. IGN named it the Game of the Year and it bagged Best Art Direction at The Game Awards. All this success led to the launch of the critic-pleasing "Control: Ultimate Edition" in February 2021, along with the reveal of the Remedy Connected Universe via the "Alan Wake" crossover expansion, "AWE." The action-adventure title also led the charge in terms of graphical performance as one of the early adopters of real-time ray tracing, showing off the capabilities of emerging graphics cards and next-gen hardware.
Advertisement
From its strong female protagonist and surprising real-world influences to its connection to past games from Remedy Entertainment, it hardly comes as a surprise that players have set their sights on "Control 2." The developer unveiled the sequel to "Alan Wake," its first true survival horror entry, at the close of 2021. According to a August investor update, this is just one of several projects the studio has in the pipeline — including "a future, bigger-budget 'Control' game" as part of a publishing agreement with 505 Games. Though an exciting update, the report raises an important question: When will "Control 2" release?
Expect at least four Remedy titles to release before Control 2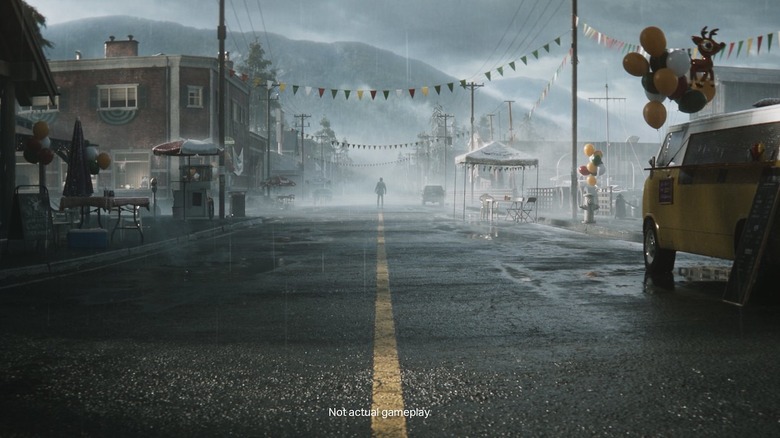 At the start of 2020, Remedy Entertainment shared that it had signed with Epic Games to create two new multi-platform titles. The first, a AAA entry described as its "most ambitious [project] yet," turned out to be "Alan Wake 2." The agreement also included a "smaller-scale project set in the same franchise." Based on a subsequent investor report, both entries had entered the full production stage as of August 2021. According to the official announcement, the "Alan Wake" follow-up will launch at some point in 2023 for PC, Xbox Series X|S, and PlayStation 5. The other Epic Games collaboration has yet to receive a release date.
Advertisement
In addition to its Epic Games partnership, Remedy created an agreement with 505 Games to co-develop and publish a multiplayer "Control" spinoff, codenamed "Condor." The investor report described "Condor" as a "new 4-player cooperative PvE (player vs. environment) game." Game director Mikael Kasurinen expanded on the company's intentions in an accompanying blog post. "I have focused almost solely on single-player experiences ... But there is another side to games. A social, collective experience which you share with other people, your friends," stated Kasurinen. "And there's something about that sharing that can elevate it into an experience that is impossible to achieve alone." It seems Remedy has leaned into this mentality, as it also has "Vanguard," a free-to-play co-op title, in the works.
Advertisement
Control 2 won't launch for several years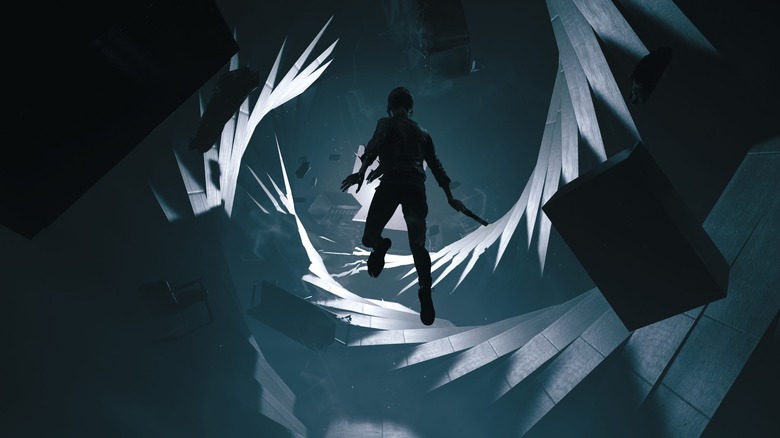 "In the early conception phase" as of mid-2021, "Control 2" has four games ahead of it in the production pipeline. The two Epic Games collaborations appear to have top billing at the moment. "Vanguard" continues to chug alongside these projects, "with selected internal and external closed gameplay tests" already underway. The "Control" sequel is little more than a glimmer on the horizon, likely still in the initial stages of pre-production, which focuses on identifying key mechanics and systems.
Advertisement
"'Control' was developed in three years with a budget of less than €30 million," Remedy CEO Tero Virtala revealed to GamesIndustry.biz. "We haven't done a game as fast since 'Max Payne 2.'" The studio managed to pull this off despite tackling new technologies and design approaches, as well as a tighter spending allocation than its preceding two titles. With a staff that has almost hit the 300 mark and its emphasis on a new "multi-project model," Remedy may be able to churn out a bigger budget "Control" follow-up in a similar timeframe. Even if this proves the case, don't expect to play "Control 2" before late 2024.