Why Dishonored 2's Duke Luca Abele Sounds So Familiar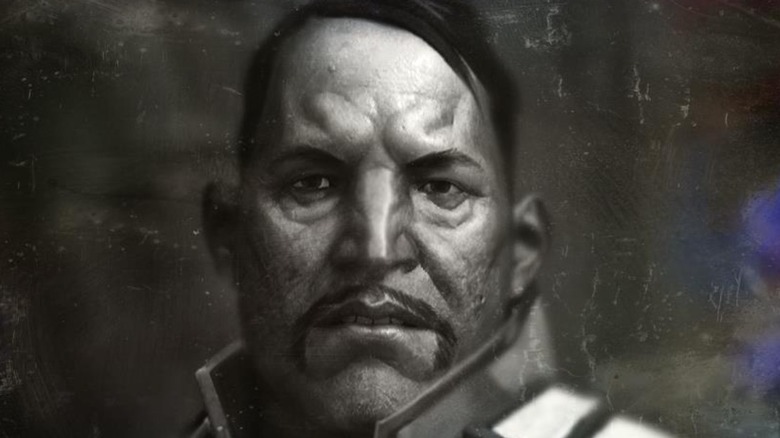 In "Dishonored 2," players leave behind the rat-infested streets of Dunwall in favor of the southern portion of the Empire of Isles. As either Emily Kaldwin or Corvo Attano, you explore Karnaca, the coastal capital of Serkonos referred to as "the jewel of the south." Known for its wind turbines and silver trade, the city's mining district, or Dust District, serves as the key battleground for two warring factions: the Howlers and the Overseers. The rise of a new duke of Serkonos served as the main spark for the power struggle tearing Karnaca apart. Following the death of his father, Luca Abele took the reigns of Serkonos, ushering in a period of corruption and tyranny. 
Abele acts as one of the game's primary antagonists alongside Delilah Copperspoon, and plays an instrumental role in the bloody coup that strips Emily of her allies and throne. Developer Arkane turned to a prolific film and television actor to drive home Duke Abele's treachery and bring the character life. Vincent D'Onofrio voiced the role, imparting his unique blend of depth and menace. No stranger to playing the villain, here are a few of the projects you might recognize D'Onofrio from.
D'Onofrio suffered for his art in Full Metal Jacket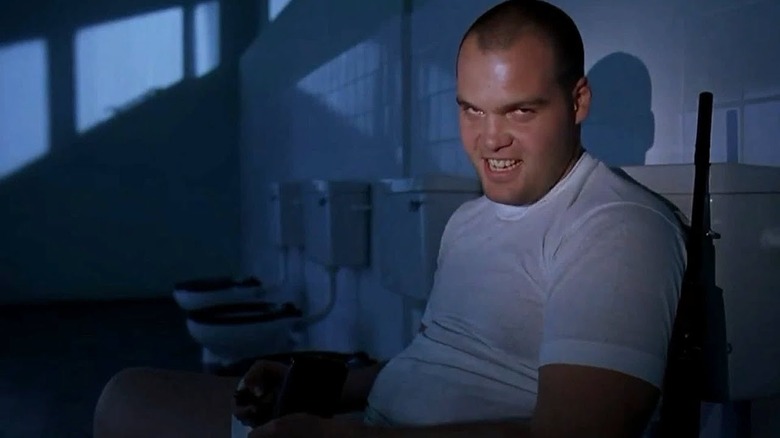 Warner Bros.
D'Onofrio's on-screen acting career began back in 1983. He appeared in two movies and an episode of "Miami Vice" before playing Pvt. Pyle in the 1987 classic "Full Metal Jacket." Produced and directed by Stanley Kubrick, the first part of the war drama focuses on a group of U.S. Marine recruits as they complete their basic training. Two of the recruits, nicknamed Pyle and Joker, suffer at the hands of their harsh drill instructor, Gunnery Sergeant Hartman. After Pyle continues to struggle, Hartman roles out a new policy that punishes everyone except Pyle for the recruit's mistakes. Though this tactic and the reactions of his platoon mates seem to push Pyle to improve, the pressure and mistreatment has a devastating effect on his mental state that ends in tragedy.
While "Full Metal Jacket" served as a breakout role for D'Onofrio, it seems this success came at a price. According to The New York Times, he had to shave his head and gain a significant amount of weight. Despite hitting 280 pounds, he took part in strenuous obstacle courses for the film. While working on one of these scenes, he injured his knee so badly that it required surgery. The experience also bled over into his day-to-day routine. "It changed my life ... People used to say things to me twice, because they thought I was stupid." D'Onofrio said. "When you look at people, you should look at more than what you see on the surface; you should try to find a soul. That was thrown in my face every day – every time I tried to hail a cab."
He went sci-fi in Men in Black and The Cell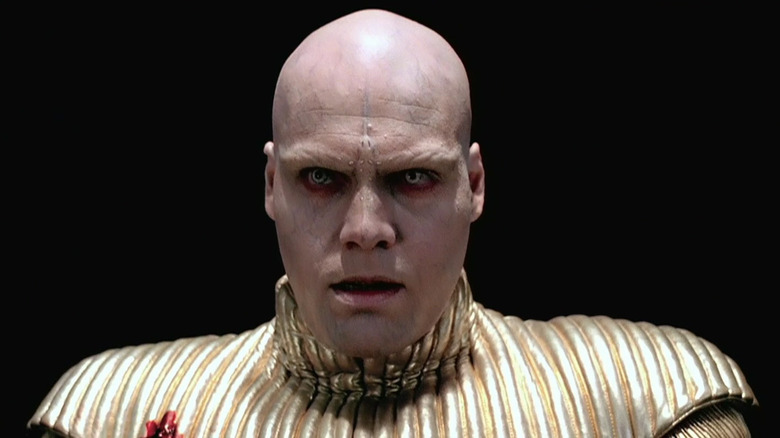 New Line Cinema
After garnering attention for his performance in "Full Metal Jacket," D'Onofrio booked several more films throughout the early to mid-'90s. From "Mystic Pizza" to appearing opposite Keanu Reeves and Cameron Diaz in "Feeling Minnesota," he played a variety of notable roles. As the decade drew to a close, he featured in two very different science fiction movies: "Men in Black" and "The Cell." In the former, D'Onofrio portrayed an alien bug that murders and takes over the body of a farmer named Edgar in upstate New York. Disguised as Edgar, the extraterrestrial cockroach-like creature opposes Agents J and K throughout the main story.
D'Onofrio starred alongside Jennifer Lopez and Vince Vaughn in "The Cell," acting as the sci-fi psychological horror flick's central villain: serial killer Carl Rudolph Stargher. Shortly after the FBI identifies Stargher as a murderer, he falls into a coma, preventing the agents from locating his most recent victim. One of the agents convinces a child psychologist, Dr. Catherine Deane, to enter Stargher's mind using experimental virtual reality technology.  At the mercy of Stargher's demonic dreamscape, Deane loses touch with reality and becomes trapped, leading to a harrowing rescue mission. "The Cell" gained a cult following, with many considering it an excellent movie despite the hate it drew from critics.
D'Onofrio delved into the minds of suspects in Law & Order: Criminal Intent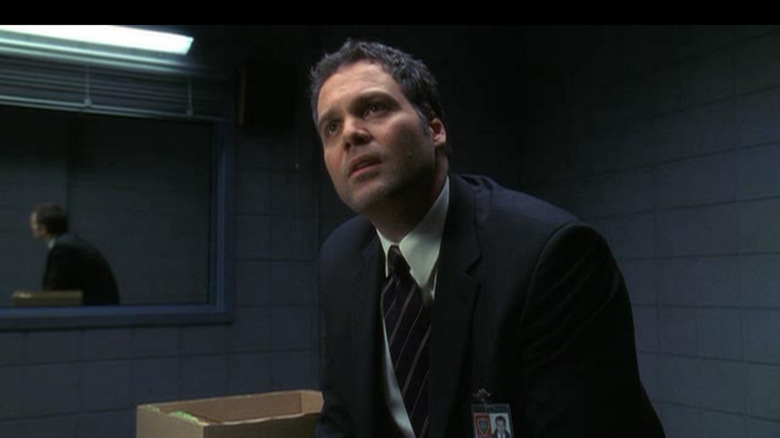 The year after "The Cell" release, D'Onofrio began his tenure as Robert Goren, one of the primary detectives of Seasons 1-4 and 10 of "Law & Order: Criminal Intent." Alongside his partner Alexandra Eames, Goren investigates high-profile crimes as part of the Manhattan NYPD Major Case Squad. "Criminal Intent" stands out from other "Law & Order" series through its exploration of and emphasis on the motives and actions of the criminals it examines. Sporting a degree in psychology, Goren builds a reputation on his dazzling intellect and ability to crack difficult cases; however, his eccentric behavior and questionable investigative style often put him in conflict with other characters.
As seen on Rotten Tomatoes, Season 1 of "Criminal Intent" did not wow critics when it released in 2001. Though viewed as a pale imitation of its predecessors, D'Onofrio received considerable praise for his performance, even amidst many of the negative reviews. It may have gotten off to a rocky start, but "Criminal Intent" held on for a full 10 seasons, despite switching networks and timeslots. While working on the show, D'Onofrio also appeared in multiple films.
He showed a new side of Kingpin in Daredevil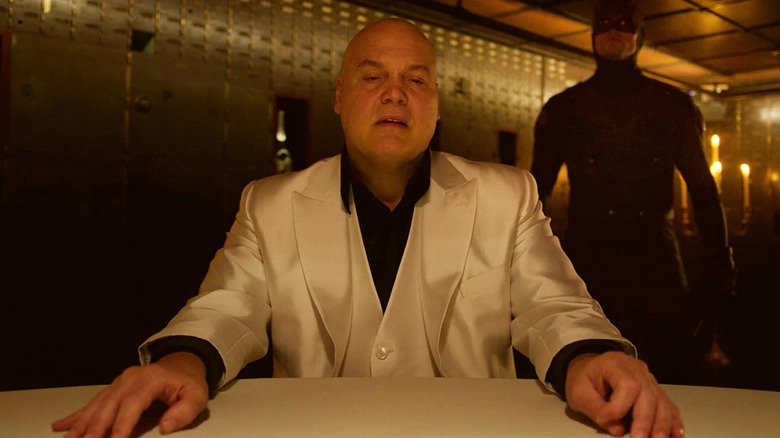 D'Onofrio has enjoyed a rich TV career beyond "Law & Order: Criminal Intent." In 2017, he played the Wizard in "The Wizard of Oz" adaptation "Emerald City," as well as Reverend Dan in the paranormal action series "Ghost Wars." Others may know him as Vincent 'Chin' Gigante in the more recent "Godfather of Harlem," but he may stand out as a different (this time fictional) New York crime boss: Wilson Fisk a.k.a Kingpin.
Netflix welcomed D'Onofrio to the MCU as part of its "Daredevil" series. All three seasons received strong ratings on Rotten Tomatoes, with Season 1, in which D'Onofrio features heavily, scoring a 99%. Both Charlie Cox as Matt Murdock and D'Onofrio as Fisk drew praise for their strong performances and ability to infuse their characters with a sense of humanity rarely seen in a market saturated with comic book adaptations. Due to his impact, Season 2 experienced a bit of a ratings dip with D'Onofrio no longer serving as the main antagonist. Despite the show's cancellation, Disney+ brought D'Onofrio back into the fold when he reprised his role as Kingpin in "Hawkeye." Though the "Hawkeye" finale left the villain's fate up in the air, it seems likely that Fisk will return in future Marvel productions.