Battlefield 2042 Is So Broken, Even Cheaters Are Quitting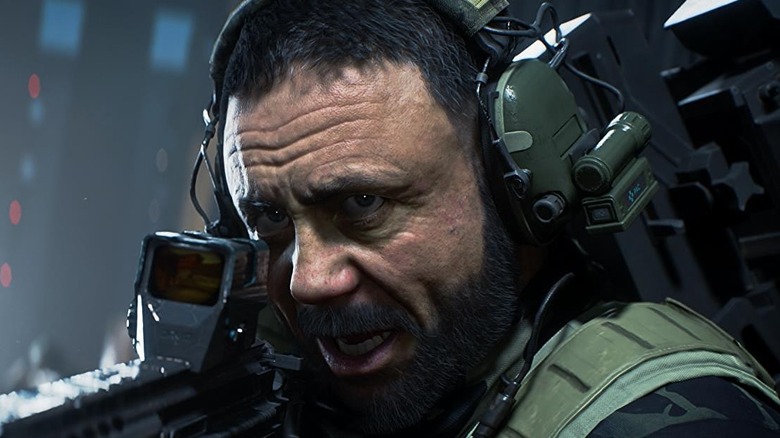 How bad does a game have to be for even cheaters to abandon it? Well, "Battlefield 2042" is answering that question. Unfortunately, the title has had serious problems since Beta and its later launch in November, with near-constant bugs and performance issues driving both regular players and cheaters to other games. It even stokes a bit of irony, as developer DICE formerly made boastful claims about handling cheaters in "Battlefield 2042" (per VG247) — but chances are DICE didn't expect the game's cheating problem to be solved by those same bad actors losing interest.
Advertisement
A regrettable side effect of the multiplayer video game industry is that there will always be players who'll try to cheat. Whether it's to derive pleasure from undermining the fun of others or to move up a virtual scoreboard illegitimately, as long as there are active players and a way to break the game, cheaters will exist. The whole ordeal is made all the more frustrating by the existence of groups that sell software and know-how to use Aimbots or make it easier to harass other players. That said, for "Battlefield 2042," the game is so broken that some of these groups are giving up on providing hacks altogether (via Dexerto). Here's why even cheaters are quitting "Battlefield 2042."
Why Are Cheaters Quitting Battlefield 2042?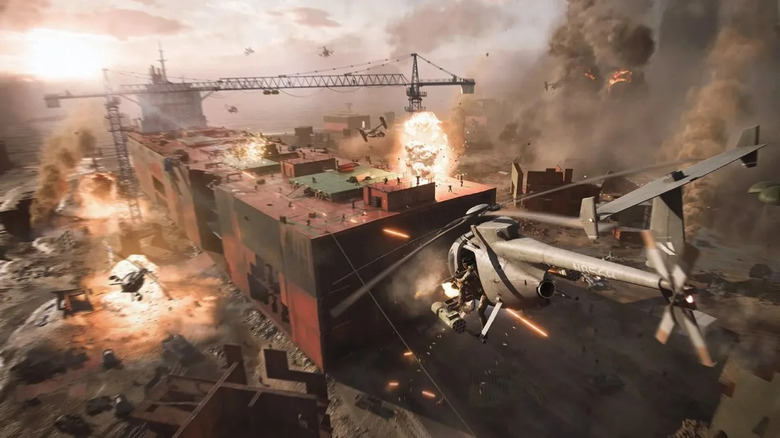 "Battlefield 2042" launched in a rough state, even when considering the additional development challenges presented by the ongoing pandemic. The game released completely riddled with bugs and glitches, making every second players spend in the game agonizing. Even more troubling is that some critics have found that the actual gameplay loop underneath the incessant issues is dull and unrewarding on its own (via The Washington Post). It seems like this two-fold problem has unintentionally dealt with the rampant cheating players reported before the title even released (per Dexerto).
Advertisement
Cheat developers are finding that both the mess of "Battlefield 2042" code and the title's non-existent player numbers aren't offering much incentive to pursue cracking the game. Gaming insider and leaker @_Tom_Henderson_ posted a screenshot from a Discord conversation with a cheat provider. The provider said, "We will discontinue BF2042 from our store," going on to say, "The reason for this decision is the ongoing performance issue of the game which affects the cheat and that most people don't use their subscription anymore since the game is dying."
It's definitely not the way DICE wanted it to happen, but in a way, it did succeed in eliminating cheaters in "Battlefield 2042." Although, from the sounds of things, the cheaters have just refocused their efforts on games people actually want to play. One thing's for sure though, "Battlefield 2042" did not shape up to be the sequel fans expected.
Advertisement