Why Saw Gerrera From Star Wars Jedi: Fallen Order Sounds So Familiar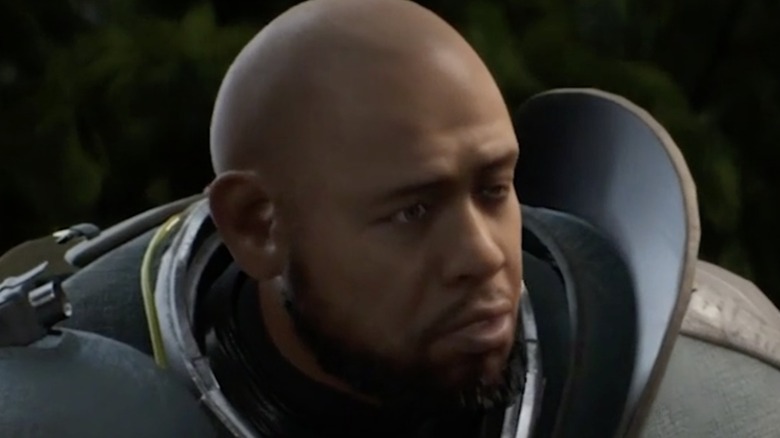 Set five years after "Revenge of the Sith," "Star Wars Jedi: Fallen Order" places players in the boots of Padawan Cal Kestis as he embarks on a quest to rebuild the organization destroyed by Palpatine's Order 66. The action-adventure from Respawn Entertainment hit a homerun for publisher Electronic Arts, boasting high sales and attracting praise from multiple sources. Thanks to this performance, the companies have already set their sights on a "Fallen Order" sequel, rumored to receive an official reveal (and perhaps even release) later this year.
Advertisement
Though they highlighted it for offering an appealing blend of genres, many reviewers (via Metacritic) pointed to the "Fallen Order" narrative as one of its main draws. A canon entry in the "Star Wars" universe, the title includes a lineup of new and returning characters drawn from other franchise properties. Impressive voice talent brings several of the main figures to life, with industry legend Debra Wilson portraying former Jedi Knight Cere and film and voice actor Cameron Monaghan in the role of Cal. Insurgent Saw Gerrera, played by Academy Award winner Forest Whitaker, may have also caught your attention during your "Fallen Order" run. Here's where you've probably run into Whitaker before.
Advertisement
Whitaker entranced viewers as The Last King of Scotland's Ugandan dictator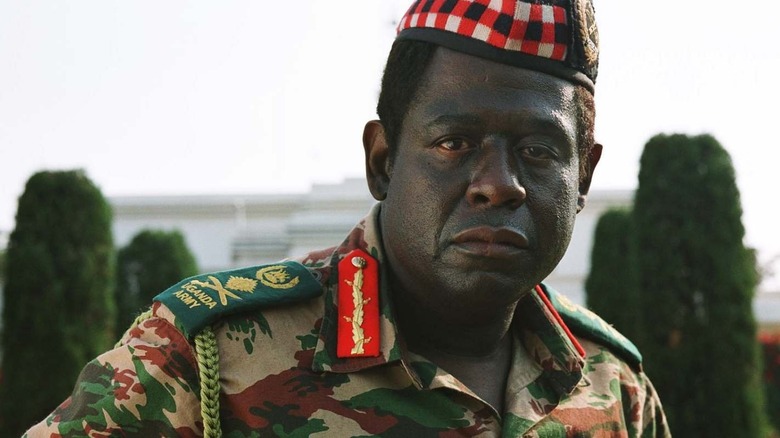 Fox Searchlight Pictures
Whitaker got his start in acting all the way back in 1982 when he appeared in the TV series "Making the Grade" and the films "Tag: The Assassination Game" and "Fast Times at Ridgemont High." He joined dozens of other projects over the ensuing two decades — including 1993 horror classic "Body Snatchers" and 2000's sci-fi extravaganza, "Battlefield Earth" — before accepting the role that would become one of the milestones of his career: Idi Amin in "The Last King of Scotland."
Advertisement
Based on a novel written by Giles Foden, "The Last King of Scotland" tells the story of Dr. Nicholas Garrigan (James McAvoy), a medical professional who travels to Uganda in 1970 to work at a missionary clinic. During Garrigan's time in the country, General Idi Amin takes over the government by staging a coup and overthrowing the previous president. After a chance meeting, Garrigan becomes Amin's personal physician and confidant, wielding influence over the country's healthcare system; however, their relationship quickly sours as Garrigan comes face-to-face with increasing evidence of Amin's corruption.
The film made a lasting impression on critics, earning an 87% on Rotten Tomatoes. Reviewers singled out Whittaker's performance in particular, and he took home several awards for Best Actor in a Leading Role, an Oscar and a Golden Globe among them.
Advertisement
He served eight U.S. presidents in Lee Daniels' The Butler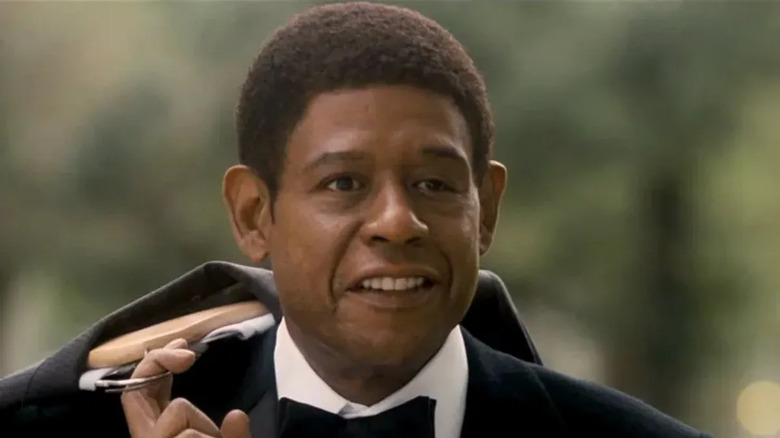 The Weinstein Company
Following "The Last King of Scotland," Whitaker moved onto a myriad of other movies and TV shows. He completed stints on "ER," "The Shield," "American Dad!," and "Criminal Minds: Suspect Behavior," eventually resulting in another career-defining moment. In 2013, Whitaker played the lead role in "Lee Daniels' The Butler" alongside a star-studded cast. The film, along with Whitaker and his co-star, Oprah Winfrey, bagged several awards and nominations.
Advertisement
"The Butler" tells the story of Cecil Gaines and his over three decades of service as a butler at the White House. Gaines' career spans several world-shaking events, including Vietnam, the assassination of Martin Luther King Jr., and the terms of eight different presidents of the United States. As an old man, Gaines shares his life story while waiting to meet the newly elected Barack Obama, reflecting on how the evolution of America affected his life and family.
Whitaker has played Saw Gerrera in several Star Wars projects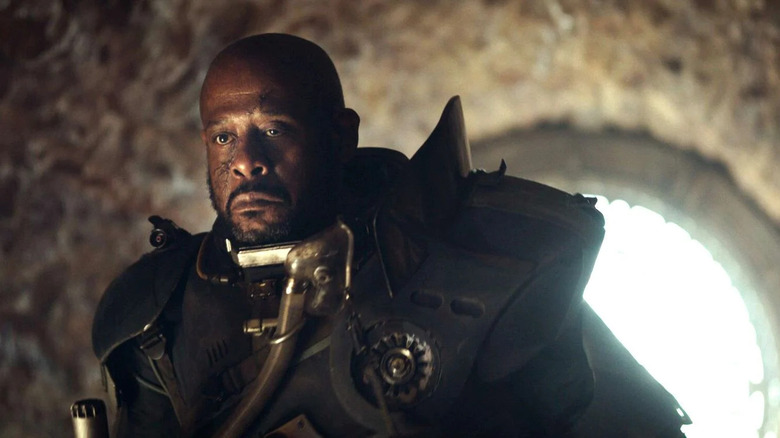 Walt Disney Studios Motion Pictures
Die-hard "Star Wars" fans know that "Star Wars Jedi: Fallen Order" was far from Whitaker's first appearance as Saw Gerrera. In 2016, he portrayed the resistance fighter on the big screen in "Rogue One: A Star Wars Story," along with the promotional mini series "Star Wars: Go Rogue." He returned to the role the following year in the 3D animated series "Star Wars: Rebels" for a total of four episodes.
Advertisement
"Rebels" takes place 14 years after "Revenge of the Sith," with the events of "Fallen Order" unfolding 9 years prior to the animated show. It ran for a total of four seasons, with Gerrera featuring during its third and fourth seasons. His extreme methods and determination to defeat the Empire at all costs put him at odds with the Rebel Alliance, eventually resulting in his expulsion from the organization. Despite this, he plays a key role in discovering and exposing the plans for the Death Star, though this ultimately leads to his demise in "Rogue One."
Despite dying on-screen, Gerrera, presumably played or voiced by Whitaker, will likely show up in future "Star Wars" properties. The Disney+ series "Obi-Wan Kenobi," "Lando," and "Andor" all represent timeline-appropriate opportunities for the rebel to make another cameo, with "Rogue One" prequel "Andor" serving as the most likely candidate.
Advertisement