Meat Loaf Starred In This Forgotten Fighting Game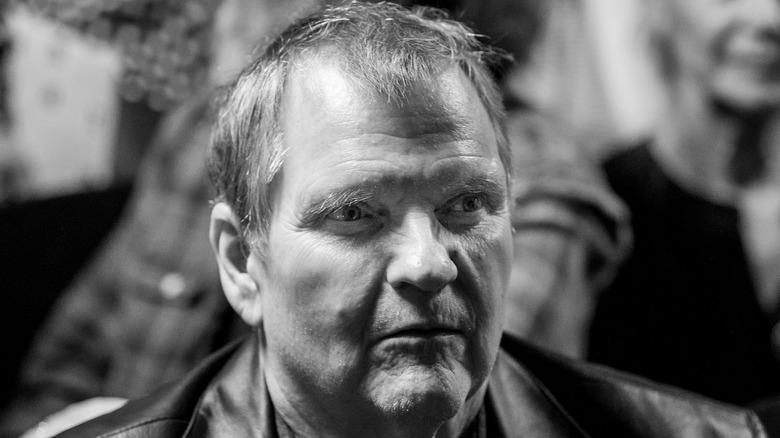 Roy Rochlin/Getty Images
The heartbreaking death of Meat Loaf was felt by both film and music fans around the world. The popular actor and musician was loved by many for his roles in "The Rocky Horror Picture Show" and "Fight Club," as well as his hit songs like "I'd Do Anything for Love (But I Won't Do That)." However, there's one role that many fans might have forgotten about. Meat Loaf also starred in a video game in the mid-2000s.
Meat Loaf, whose real name is Marvin Lee Aday, was known for his over-the-top theatrics in his music videos, and that was something he brought to the big screen as well. Though his well-polished acting skills, Meat Loaf brought life to what many saw as an underwhelming game, even if it wasn't enough to save the title's place in history. While the video game he starred in may not be a surprise per se, it's a title that's long gone under the radar because of its initial reception, which was less than stellar. 
Fight Club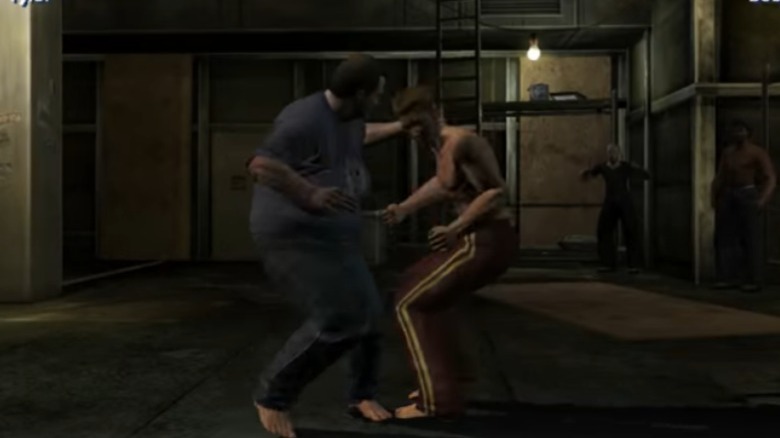 Although the first rule about fight club is to not talk about fight club, we've got to discuss it here. There are several things you might have forgotten about "Fight Club," and one of those items is likely the 2004 video game based on the movie. 
The "Fight Club" game came out five years after the movie, and eight years after the book that both titles were based on was released. The game took place around the same time as the movie and book, according to TV tropes, as the playable character tries to join Tyler's group by duking it out in true "Fight Club" style. According to Metacritic, the game saw almost exclusively negative reviews. Gamespot's look at the game explained that, for a fighting game, there wasn't much depth to how much you could actually fight. In fact, it pointed out that players could probably get through the entire game with just button mashing, which didn't hold up to other fighting games that require more technical gameplay.
While the game may have disappointed fans that had loved the movie for five years by the time it was released, Meat Loaf's role in it was pretty special. He played Bob, the same character that he played in the movie, and he was the only one of the original cast who reprised their role in the game. By bringing back one of the film's original actors, the game developers were able to capture just a bit of the magic in Meat Loaf's initial performance.