Elden Ring Producer Confirms How Long It Takes To Beat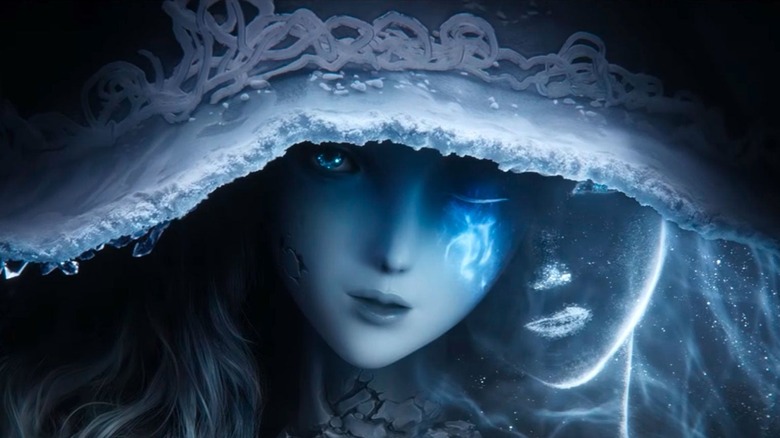 "Elden Ring" has become inescapable. Ever since the game was first revealed during 2019's E3 conference, FromSoftware's collaboration with "Game of Thrones" author George R.R. Martin has remained a topic of discussion and intense speculation. This excitement has only grown as the release date for the title has gotten closer and more details of the action RPG have come to light. 
Advertisement
Even when "Elden Ring" spoilers began to leak onto the internet, FromSoftware managed to keep a few important things to itself. Chief among these is the actual runtime of the game. FromSoftware's "Sekiro: Shadows Die Twice" and "Bloodborne" take roughly 30-35 hours to complete, depending on how much exploring (and dying) you do in each difficult campaign. But will the open world of "Elden Ring" make for a lengthier playtime? 
Recent interviews with the creative team behind "Elden Ring" have shed some light on the title's gameplay and extensive campaign, and now prospective players have a better idea of how much time they can expect to spend in the Tarnished's armored boots.
Elden Ring's main story path will take around 30 hours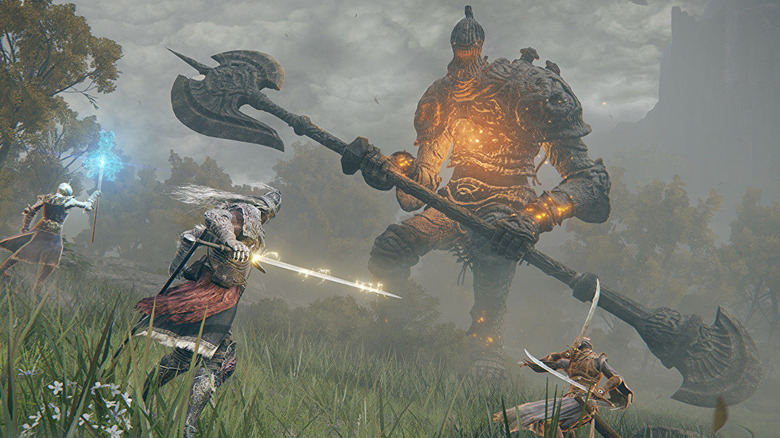 During an interview for Taipei Game Show 2022, "Elden Ring" producer Yasuhiro Kitao reiterated, "The world in the game is far grander than anything we have made before." Because of this, players can expect to sink a huge chunk of time into exploring the map. Kitao made mention of the fact that the world of "Elden Ring" is peppered with random battle encounters and various explorable dungeons, but these do not have to be completed in order to finish the main story.
Advertisement
For players who are looking to mainline the story and skip all of the exploration and side quests, Kitao explained, "the idea is that the main route should be able to be completed within around 30 hours." However, he explained that the branching narrative paths in the game and the ability to experiment with different playstyles and weapons (which can be carried into a second playthrough) will encourage players to put much more time into "Elden Ring." 
In other words, "Elden Ring" has a main story that is comparable in length to those seen in previous FromSoftware titles. However, the game has been designed specifically to offer a great deal of stops and extras along the way. It's likely that most players will put significantly more than 30 hours into completing "Elden Ring."
Advertisement