The Rock's Next Video Game Project Tease Has Fans Asking One Question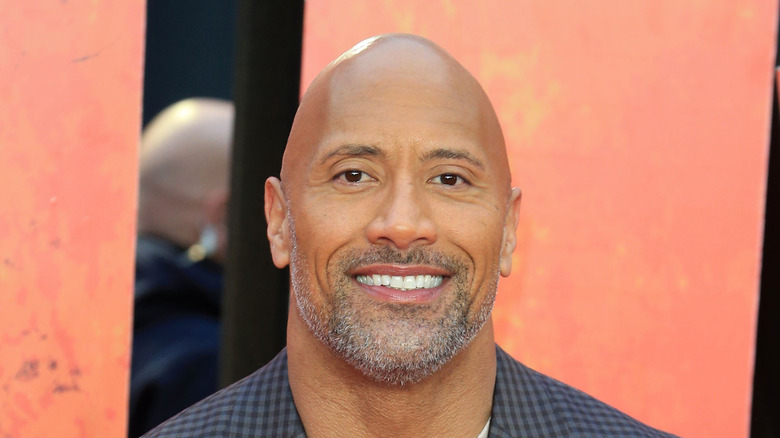 Cubankite/Shutterstock
Dwayne "The Rock" Johnson has remained a very busy man throughout his career, perhaps now more than ever. The Hollywood action star and professional wrestling icon just finished filming DC Comics film "Black Adam," in which he is playing the titular character, and will be re-launching the inactive XFL football league in early 2023 (per Bleacher Report). The Rock has also found himself in the gaming realm as well, recently appearing as a central character in "Fortnite Chapter 3 – Season 1." Needless to say, Johnson has his hand in a lot of pots.
Advertisement
His recent appearance in the newest "Fortnite" update might not be all the former 8-time WWE Champion has on the agenda in the gaming world, either. According to Johnson, he could be gearing up to bring a popular video game character to the big screen in the near future.
In a recent interview with Men's Journal promoting "Black Adam," Johnson tackled a litany of topics ranging from his workout plan to his own ZOA Energy drink. Later in the interview, Johnson was asked about his longtime connection to Microsoft and Xbox, and if he had any plans to be a part of adapting a video game for film. As it turns out, The Rock will soon be involved in such a process.
"I can't tell you which game in particular we're doing, but there will be an announcement this year," Rock said. "We're going to bring one of the biggest, most badass games to the screen — one that I've played for years. I'm really excited to bring it to fans around the world."
Advertisement
This intriguing announcement has left gamers asking a ton of questions. Chief among them: What video game movie could be next for The Rock? After all, this isn't his first match with the medium.
The Rock's track record with video game movies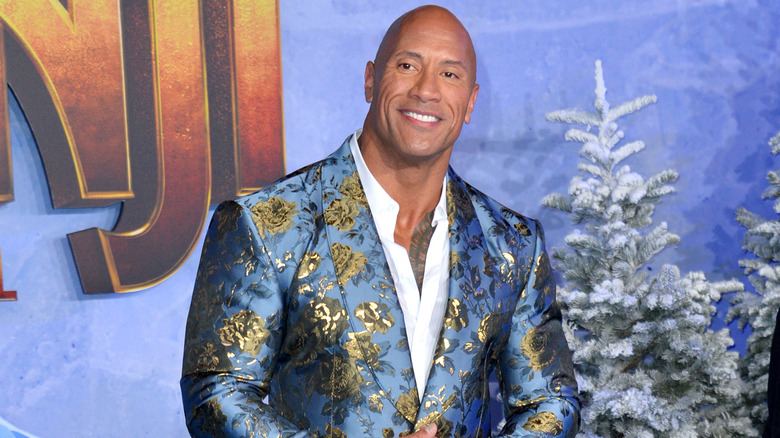 Featureflash Photo Agency/Shutterstock
Dwayne Johnson is undoubtedly one of the biggest names in the action movie biz. Coming off the success of his role in the hit Netflix film "Red Notice," fans are keen to see what project he sets his sights on next. And aside from one iffy spot on his resume, The Rock has managed to deliver the goods in more than one video game-centric film.
Advertisement
There's no getting around it: 2005's "Doom" was a dud, one of the finest examples of how tragically wrong video game movies can really get. Jettisoning the more supernatural elements of the games in favor of a viral outbreak in a research facility is just one of the many ways this turkey misrepresented its source material. Not even seeing The Rock playing against type as a villain was enough to win critics and fans over. 
However, The Rock's later starring roles in video game movies have been received much better. "Rampage" an adaptation of the arcade game of the same name, opened to solid box office numbers and was a hit with audiences looking for a fun creature feature. Likewise, while not based directly off of a video game, the gamer-focused "Jumanji: Welcome to the Jungle" did well enough to warrant a sequel. With the Rock seemingly casting off the video game movie curse, it's no wonder that fans are excited to see what he's got cooking next.
Advertisement
Fans are already guessing at The Rock's next video game role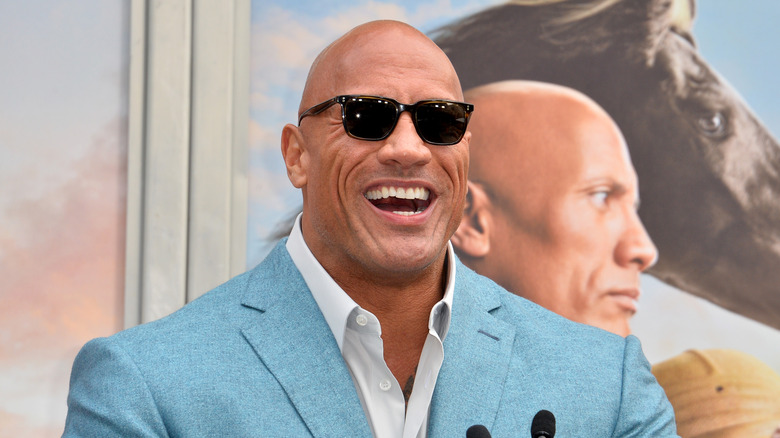 Featureflash Photo Agency/Shutterstock
Unfortunately for fans of gaming and The Rock's Hollywood career, the star did not get into specifics about which character he was referring to in his latest interview. The superstar could be referring to anything from "Duke Nukem" to "Goat Simulator" (either of which would make incredible movies, let's be perfectly honest). 
Advertisement
Of course, this being the internet, the fact that there are so few answers hasn't stopped fans on Reddit from speculating. Though no evidence exists, one Reddit user suggested that Kratos of "God of War" fame could be Rock's next big role. Another commenter on even threw out the idea of The Rock starring in another "Doom" film, which would certainly be an interesting opportunity for the star to get a do-over — perhaps as a game-accurate Doomguy this time?
Whatever the project may be, Johnson reassured fans that he wanted to do it right. "Of course we're going to do right by our gamer friends — but really we're just going to make a great movie," Rock said to close the interview.