FixFox Release Date, Trailer, And Gameplay - What We Know So Far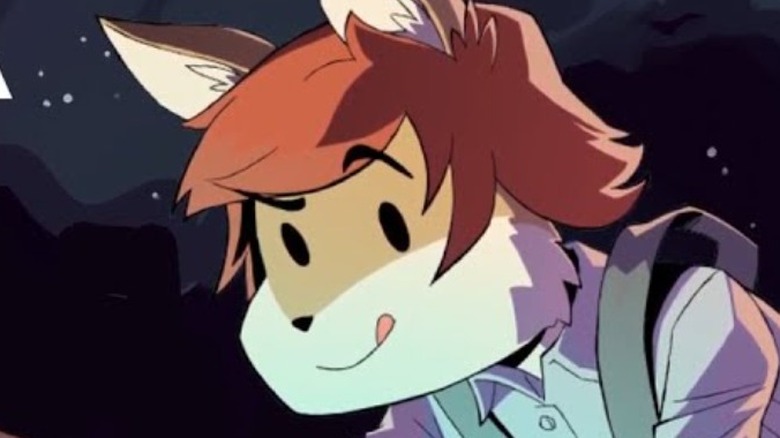 Cozy sci-fi indie "FixFox" follows Vix, a space mechanic who finds herself marooned on Karamel, a peculiar planet with a host of secrets to uncover. Intent on making the best of her most recent bout of misfortune, Vix sets out to explore the foreign landscape with her toolbox companion, Tin. The pair encounter several quirky characters along the way, ranging from friendly robots to feuding faction members — all with problems they need help solving.
Advertisement
"FixFox" unfolds in a version of the future that sees Earth ravaged by global warming. The resulting climate change plunges the planet into a new ice age, prompting humans to turn to genetic modification to increase their survivability. Thanks to genetic splicing with animals, features like fur and hibernation become the new normal for mankind as they embark on interstellar quests.
Though "FixFox" deals with conflict and past trauma, it is ultimately a game about compassion and healing. "After visiting the Peace Memorial in Hiroshima and witnessing the consequences of violence and hatred, I made a personal vow to never play or make violent games," explained creator and solo developer Jaroslav Meloun (a.k.a. Rendlike). "I focus on making games that promote kindness and friendship." Can't wait to relax to some chiptunes and meet the inhabitants of Karamel? Here's what you need to know about "FixFox."
Advertisement
What is the FixFox release date?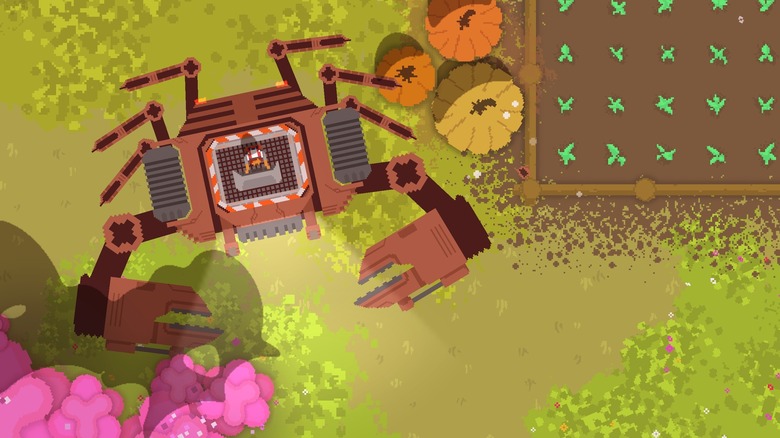 According to a January press release, "FixFox" will launch for PC via Steam on March 31. Though you cannot purchase it directly from the platform at this time, the official "FixFox" website has three pre-order options on offer with varying content and price points:
Advertisement
Standard ($14.99): Includes a Steam key only.
Ambitious Adventurer ($29.99): Includes Steam key, digital content (wallpapers, soundtrack, social profile icons), and a bonus reward (name an in-game robot).
Spectacular SPACR ($49.99): Includes Steam key, an extra Steam key for a friend, digital content (wallpapers, soundtrack, social profile icons, How to be a SPACR guide, FixFox to-do list), and bonus rewards (name an in-game robot, honorary SPACR game credit).
Rendlike created "FixFox" as part of a collaboration with Joystick Ventures, a company that works with investors and game studios to bring unique IPs to life. Its portfolio includes single-player mystery "Around," surveillance simulator sequel "Do Not Feed the Monkeys 2099," and point-and-click adventure "Lost in Play."
What do the trailers reveal about FixFox?
Rendlike has shared two "FixFox" trailers: the Game Trailer and the Cozy Trailer. Both clips highlight different aspects of the game's core loop.
The Game Trailer highlights Vix's interactions with Tin and select denizens of Karamel. It also provides a look at some of the traversal methods available to you and the problems you must puzzle out along the way. Environments range from farmland and space excursions to snow-covered woods. You even get a peak at some of the unusual materials at your disposal when making repairs.
Advertisement
As the name suggests, the Cozy Trailer focuses more on the many relaxing features of "FixFox." Listen to chill music while moving through beautiful and peaceful landscapes. Make friends by helping the natives and enjoying heartwarming meals. Strengthen your relationship with Tin as you complete projects and discover the wonders of the strange planet you've landed on.
What is the gameplay like in FixFox?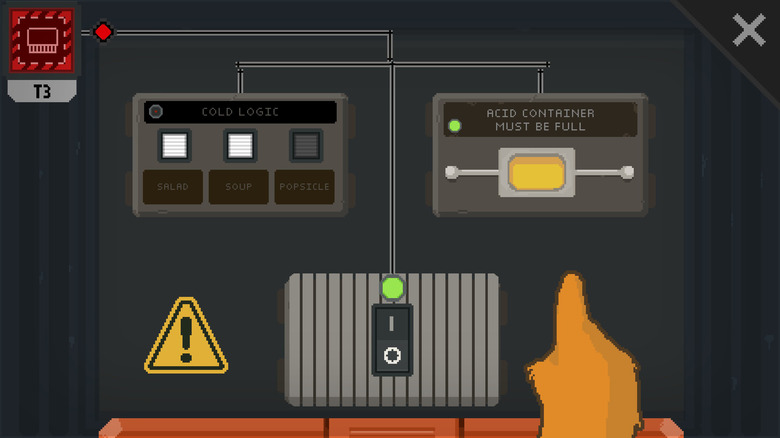 Billed as an open-world 2D interstellar adventure, the gameplay in "FixFox" consists of four main elements: exploration, puzzles, crafting and repairs, and relationships. "FixFox is a game powered by positivity," stated Meloun in a press release. "We wanted to offer players a challenge without feeling completely cold – an environment where every moment of exploration offers up an opportunity for fun." "No Man's Sky" served as a key inspiration early on, though "FixFox" quickly took on a life of its own. "There are beats in 'FixFox' that definitely stir the same feelings of finding delight in discovery."
Advertisement
Karamel boasts a wealth of environments, landmarks, and mysteries to unearth. Get around on foot or via scooter; you can even hop in a power loader to create new pathways. As you move from location to location, you run into various playful puzzles with satisfying visuals and sound effects. You apply a similar ingenuity to fixing up the robots and technology scattered across the planet, using off-the-wall objects like bandages and bananas to get the job done. As a game about friendship, "FixFox" also contains a cozy meal component. Form connections while savoring soup, rice bowls, pudding, and other dishes. These interactions may even supply hints you can use to complete future quests.