Why Open Roads' Opal Sounds So Familiar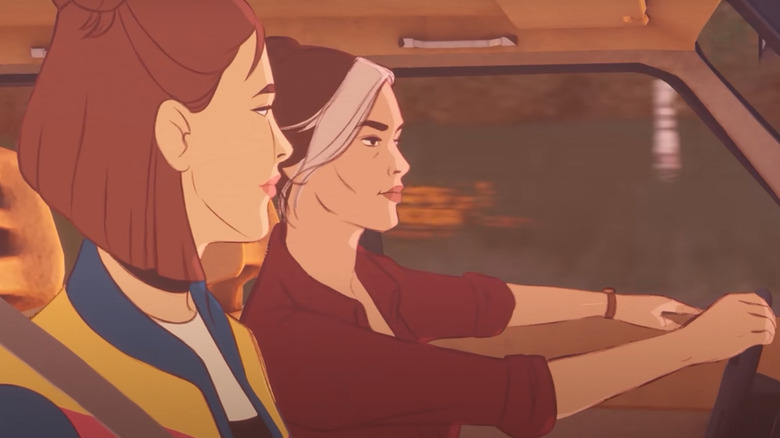 In-development title "Open Roads" has some big treats in store for fans, including some fabulously familiar voice actresses. Namely, players can look forward to a well-known star taking on the role of Opal Devine, the mother of the game's other protagonist Tess Devine. Together, Tess and Opal are in for adventure and a sizable helping of family mysteries and secrets.
"Open Roads" is still in development as of press time, but when it's out, players might find it hard to place the voice of Opal right out of the gate since it's an animated game. However, those who know the actress who plays Opal will definitely be able to put the pieces together by remembering some of her prior work.
The actress who plays Opal in "Open Roads" has a healthy history of work in movies, TV shows, and, of course, video games. Fans may recognize this star as the voice of Zorii Bliss from "Star Wars: Episode IX – The Rise of Skywalker," Lacy Barrett from "Dark Skies," Ellie from "Dawn of the Planet of the Apes," and many more big-name projects. For those who paid extra-close attention to the game's reveal trailer, they may have caught the name of Opal's voice actor alongside the reveal of Tess' voice actor. As for Opal's co-star, that role will be played by Kaitlyn Dever from "Booksmart." And, now that fans know a little bit about her, it's time to reveal the voice of Opal.
Keri Russell Plays Open Roads' Opal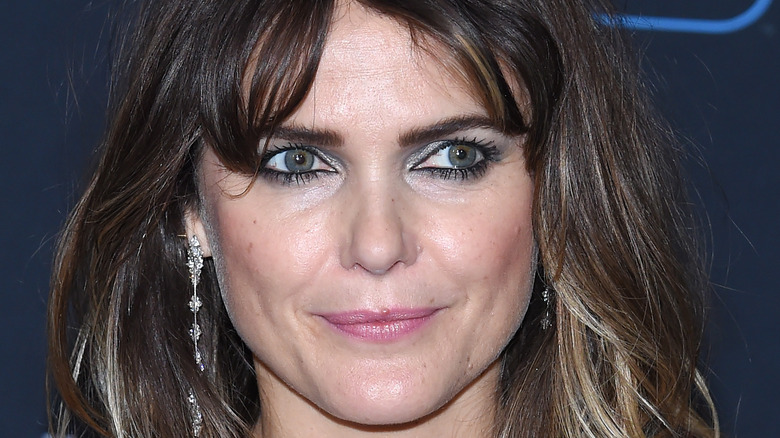 DFree/Shutterstock
For those who didn't guess it yet, Keri Russell is the voice behind Opal from "Open Roads." The prolific actress will be one of the game's two main stars, and given her past successes, she's sure to slay the role. Interestingly enough, Russell's voice hasn't been teased yet in the only trailer out for the game, though it seems highly possible she'll be featured in the next promotion for "Open Roads."
Emmy award-winning Russell has intrigued her audiences with mystery before. In "The Rise of Skywalker," she took on the role of Zorii Bliss who remains helmeted for the full film, except for a striking reveal of only her eyes. In addition to staying helmeted on-screen, Russell stayed in character and kept the helmet on between takes. In her role as Opal, there's a similar energy since there's something quite familiar about her, yet disconnected from her recognizable face.
Keri Russell fans can look forward to getting to know her character Opal in "Open Roads," and if they can't get enough, there's more uncanny work ahead including her upcoming role in the interestingly named film "Cocaine Bear."