Tom Holland's Bizarre Video Game Movie Pitch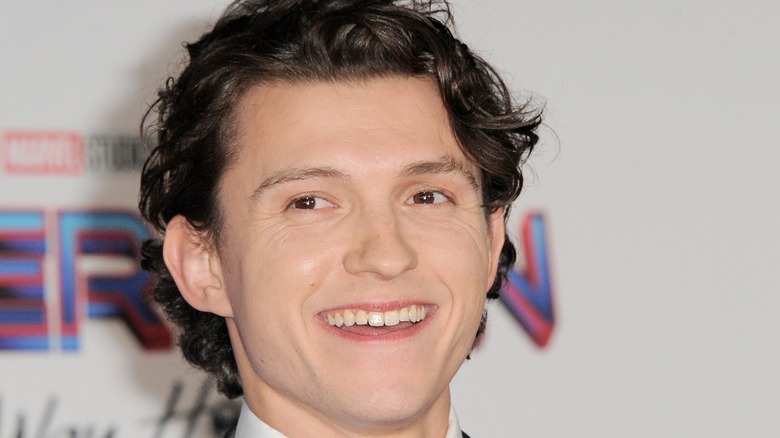 Tinseltown/Shutterstock
"Spider-Man: No Way Home" star Tom Holland may already be working with Sony for the upcoming "Uncharted" film, but the actor has another pitch lined up for the media conglomerate — however, it's not from the catalog of Sony's latest, biggest hits. Holland wants to star in a "Jak and Daxter" movie, but the actor wants to make it weird. Speaking in an exclusive interview with GameSpot, Holland said that his particular vision for "Jak and Daxter" would be a dream project for the actor, following his involvement in potential future "Uncharted" films.
While many players have considered the PS2-era 3D action platformer a dead franchise, fans have still long-clamored for Naughty Dog to create a new entry or reboot the series from the ground up. Though Naughty Dog almost made fans' dreams come true just before "The Last of Us" started development (per Destructoid), the studio ultimately decided to focus on its new IP, which would propel Naughty Dog to even higher esteem in the industry.
Now, with "Jak and Daxter" recently celebrating its 20th anniversary and this unexpected interest from a notable Hollywood star, Sony might be in a position to line up a new movie deal and make long-time PlayStation fans happy in the process. First, the biggest question that remains to be answered is whether Tom Holland's vision for "Jak and Daxter" is the right one for the screen. Here's what Holland wants a "Jak and Daxter" film to be like and how it could work.
What Does Tom Holland's Jak and Daxter Movie Look Like?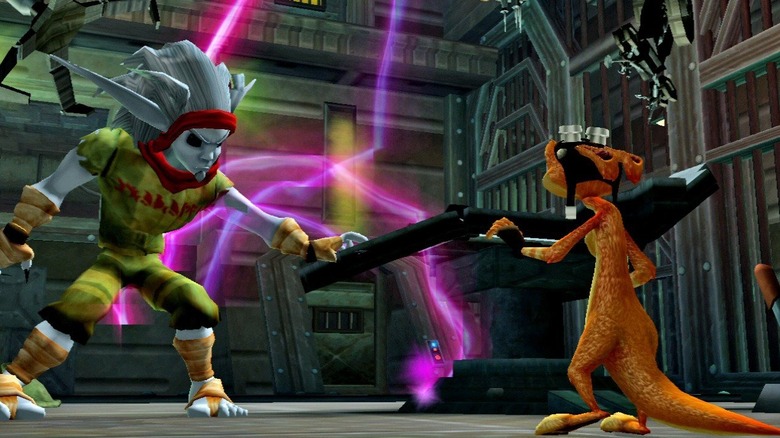 Holland was put on the spot during his interview with GameSpot when asked what video game movie he'd make if he were given a blank check for the project. Holland answered, "I would like to make a Jak and Daxter movie, and I would play Jak, but I would make it at A24, so it was really weird and like, dark." While it's likely not the answer the interviewer was expecting, Holland might actually have something with his pitch. While A24 has yet to dip its toes into the video game market, instead vying for the bizarre and art-focused projects like "The Lighthouse" or "The Green Knight," the games industry has no shortage of great stories waiting to be adapted into films.
The "Jak and Daxter" series definitely has its weird moments, featuring a silent protagonist and a loud-mouthed anthropomorphic companion in the first title and getting even stranger as the series went on. Across the "Jak and Daxter" franchise, players encounter time travel, soothsayers, talking monkey birds, ruthless dictators, "Mad Max" wastelands, monsters, and magic in the form of "Eco." There are a lot of weird things going on in the "Jak and Daxter" games and the right studio could do the classic video game series justice.
While it seems like Holland's comments might be little more than a spur-of-the-moment answer during an interview, there might be some value to the "Uncharted" star's dream pitch.