Everything We Know About Mario Kart 8 Deluxe's Booster Course Pass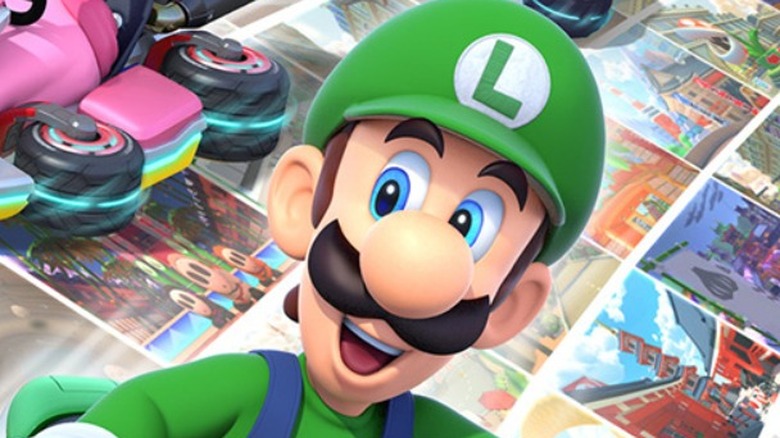 In the world of racing video games, "Mario Kart 8 Deluxe" truly is the gift that keeps on getting. The latest iteration of the beloved kart racing series only gets more popular each year, with its sales continuing to grow as more Switch owners become addicted to the high octane arcade experience. Fans have been asking for a proper follow-up to "Mario Kart 8" for quite some time, and now they're about to get the next best thing. 
Advertisement
During Feb. 9's Nintendo Direct livestream, Nintendo took the opportunity to reveal the "Mario Kart 8 Deluxe" Booster Course Pass. While it's not the sequel announcement gamers may have been expecting, it will be widening the scope of the base game by a considerable amount.
Much like 2021's "Mario Party Superstars" acted as a "greatest hits" collection for that "Mario" sub-series, the new Booster Course Pass is set to bring a number of classic "Mario Kart" courses to the Nintendo Switch. Here's what we know about the upcoming paid DLC for "Mario Kart 8."
Mario Kart 8 Deluxe's Booster Course Pass brings back the classics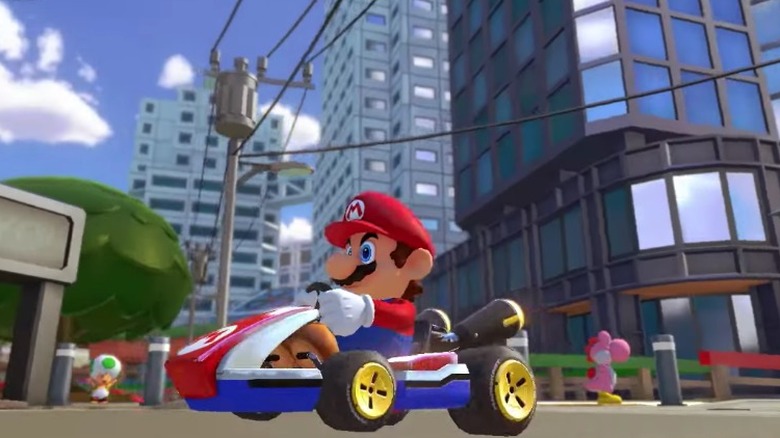 Starting March 18, gamers will get to relive some of their favorite courses in "Mario Kart" history, thanks to the Booster Course Pass. According to the announcement, the remastered courses will be released in six separate drops, with each consisting of 8 courses, for a grand total of 48 courses added by the end of 2023. The trailer offers a glimpse at just a few of the courses, including Coconut Mall from "Mario Kart Wii" and Choco Mountain from "Mario Kart 64."
Advertisement
Pre-orders for the Booster Course Pack opened on Feb. 9, giving players a little over a month to make their purchase before the first drop on March 18. The "Mario Kart 8 Deluxe" Booster Course Pack retails at $24.99, while gamers with a Nintendo Switch Online + Expansion Pass subscription will get the courses at no extra charge. Of course, a copy of "Mario Kart 8 Deluxe" for the Switch will be required to play the newly-added courses.
It remains to be seen which other classic courses will be releases, nor is it clear if any of the DLC drops will include brand new courses as a surprise for patient gamers. One thing's for sure, though: "Mario Kart 8 Deluxe" is showing no signs of slowing down.